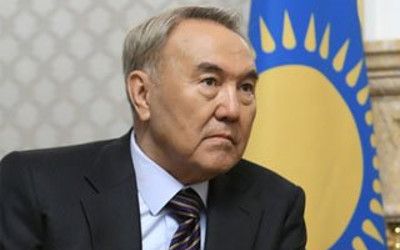 President of Kazakhstan Nursultan Nazarbayev claimed that transfer of presidential powers to the government and parliament requires time and can't be simultaneous.

"This is not a one-time issue. I know what they say – we have too strong presidential power, vertical governance. But we have a strong presidential vertical governance with no pressure on anyone. It works to ensure the political machinery to serve the people, to move our programs, to forward the reforms; that is why [vertical] discipline has existed. This was necessary [to achieve successes]," said the President in a documentary entitled "Nazarbayev speaks about big question".
"Does anyone in Kazakhstan want [similar situation] as they have now in Ukraine, Georgia or Moldova? That's the thing; and they all have parliamentary republics. I constantly say... we'll come to the American method [of governance] but it takes time," said Nazarbayev.
"Once we do everything humanly, everything will be possible. More powers will be gradually given to parliament; but we have a presidential-parliamentary republic and representative of the winning party becomes the prime minister. Let the parties struggle, show the people their programs, gain places [in parliament]. We've come to this," he concluded.
Source: akipress.kg
July 2 2015, 12:28