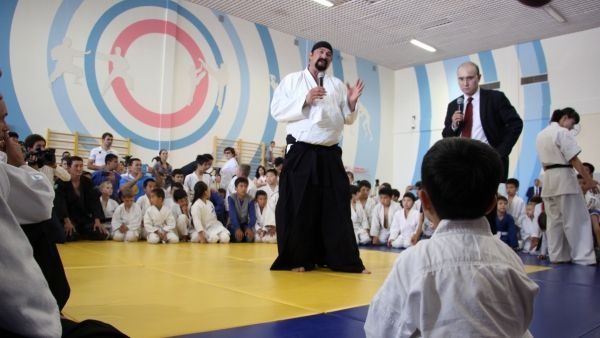 American actor, director and producer Steven Seagal arrived in Astana to participate in the 1st International Festival of Martial Arts, which is held in the frames of the events dedicated to Astana Day.


Note that the actor is the owner of the Seventh dan rank in Aikido.


The guest of honor was welcomed by Astana Mayor Adilbek Dzhaksybekov. Together they visited the sports hall of the Palace of Schoolchildren, which brought together the young graduates and experienced athletes of the Aikido Federation.


He demonstrated several Aikido holds and talked about the intricacies of proper fight and answered questions of the athletes.
Source: kazpravda.kz On a photo: Hollywood actor held master classes in aikido.


June 25 2015, 15:03