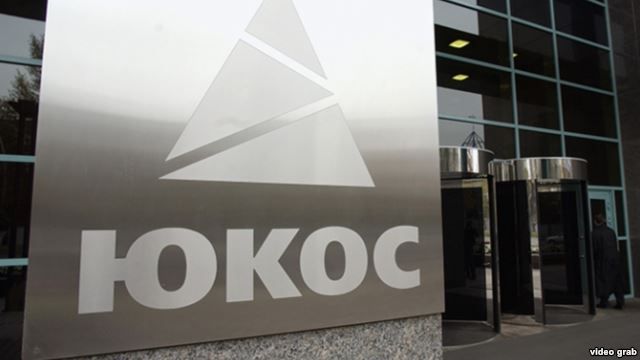 French law enforcement has frozen the accounts of Russian companies operated by the French subsidiary of VTB, Russia's second-largest bank, officials told RBC TV channel. Diplomatic accounts were briefly frozen as well, but have since been unlocked.
"As of this morning [diplomatic accounts] were unfrozen… The sums are small, some dozens of thousands of euros, [but] Russian companies' accounts are still frozen," VTB CEO Andrey Kostin said. "We are working on the problem with our lawyers now."
The information was also confirmed by the president of VTB 24, Mikhail Zadornov, who said that the case is connected to Yukos Universal Limited, a subsidiary of the Russian energy giant, which existed from 1993 to 2007.
The news comes amid developments from Belgium, where Russian state assets are facing seizure to secure payment of a contested Russian debt to the former owners of Yukos. The company went bankrupt after the Russian government demanded that it paid due taxes that it had been evading for years.
The former Yukos CEO, Mikhail Khodorkovsky, who spent more than a decade in prison for embezzlement and tax evasion from 2003 to 2013, said he was satisfied by the decision of Belgian authorities to seize Russian assets.
"I expect that the money seized will be spent on projects that will be useful for Russian society," he wrote on Twitter.
The debt payment was ordered by the Permanent Court of Arbitration in The Hague in July 2014, and totals $50 billion. The court said that Yukos "was the object of a series of politically motivated attacks."
In the meantime, Moscow is planning to appeal the court's seizure of Russian property, Russian presidential aide Andrey Belousov said, adding that Moscow hopes to avoid a new escalation in tensions with the EU.
"We believe that all this is illegal and we are taking a series of actions to protect our interests in court order," he said. "The situation in France and Belgium [with the arrest of the property] is highly politicized."
Later, President Vladimir Putin's spokesman, Dmitry Peskov, said that Russian authorities are dealing with the Belgian freezing order.
"A corresponding section of the Russian government and first and foremost lawyers are handling the case now, so I would not comment on it," Peskov said.
Belgium case came as Russia hosts an international business forum in St. Petersburg focusing on Russia's investment climate. However, Peskov said that the order was not timed to coincide with the business forum.
Source: rt.com
June 25 2015, 14:54