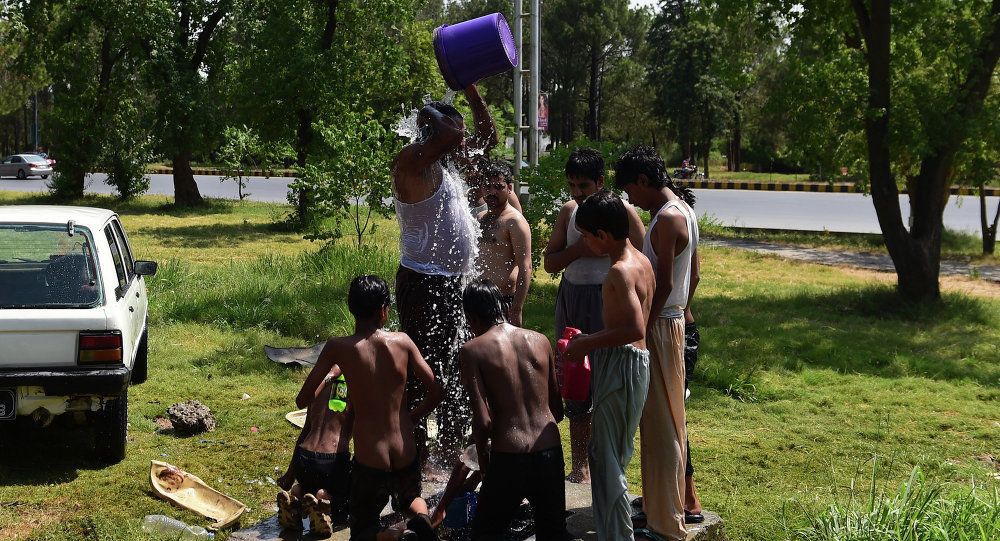 A heat wave in southern Pakistan has claimed the lives of at least 141 people, including 132 in Karachi, the capital of Sindh Province and the world's 2nd largest city by population, provincial health secretary Saeed Mangnejo said.
"Five people died from dehydration and heat stroke in Thatta and four in Tharparkar yesterday," Mangnejo told the Press Trust of India on Monday.
Thatta and Tharparkar are two of the twenty three districts of Sindh Province, which has been suffering from abnormal heat since Friday, amid the start of the holy month of Ramadan, which is observed by Muslims annually as a month of fasting.
Temperatures of up to 45 degrees Celsius (113 Fahrenheit) were recorded in Karachi on Friday.
On Sunday, Sindh authorities announced a state of emergency in all government hospitals of Karachi and other cities in the province.
Source: sputniknews.com
June 22 2015, 10:10