By Murat Sultangaliev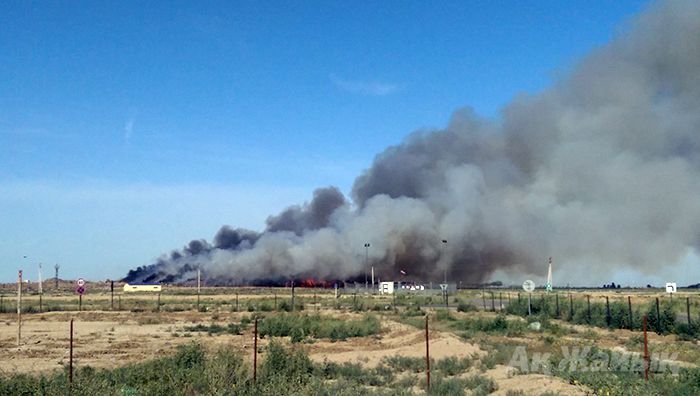 On June 17, at 7:00am fire broke out at a city landfill in Atyrau.
The director of "Spetsavtobaza" Muratkali Makhanov reported that 10 dump trucks, 1 excavator and 2 loaders are involved in fire suppression activities. Machinery is busy building a dike between burning garbage and garbage that has not been touched by fire yet. He promised to cope with fire until the end of working day. According to M. Makhanov, it is the first fire at a landfill this year. In 2014 there were 2 fires, in 2013 -4 and 2012 - 36.
June 17 2015, 11:39