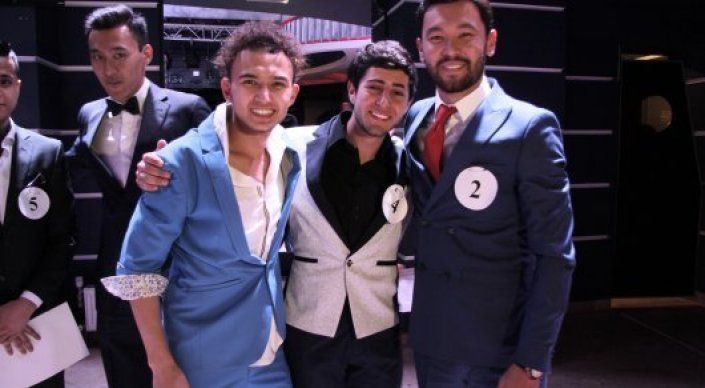 The most beautiful young man of Kazakhstan has been selected in Almaty, Tengrinews reports. 19-year-old Bairam Ismailov outstripped other participants and clinched the first place in the contest, becoming Mister Kazakhstan-2015.
The young man is an aspiring actor, and in the near future, he will star in one of Kazakhstan's movies. Bairam dreams of studying at the New York Film Academy and pursuing a career of an actor.
Apart from a cash prize of 1 million tenge (around $5,380), Bairam will also travel to New York for a whole week. He said he would spend this money to build an animal shelter.
"I could not hold back emotions, when they announced my name. My mother was there, it was her victory. She is the only one in my family, who came to support me. She always supports me and says that I am the best. I am very grateful to her for this," the winner shared his feelings.
On June 5 he attended MUZ TV Awards in Astana and walked the red carpet.
25-year-old Maksat Zhakyp hauled the second place, while 23-year-old Yevgeniy Krupoder became the third prize winner.
Overall, nine young men took part in the contest. According to the rules of the beauty pageant, to be eligible for the competition, the men had to be aged18-25, be taller than 175 centimeters and weigh between 60 and 80 kilograms.
Source: tengrinews On the photo: Yevgeniy Krupoder (3d place), Bairam Ismailov (1st place) and Maksat Zhakyp (2nd place) Mister Kazakhstan contest winners
June 17 2015, 11:21