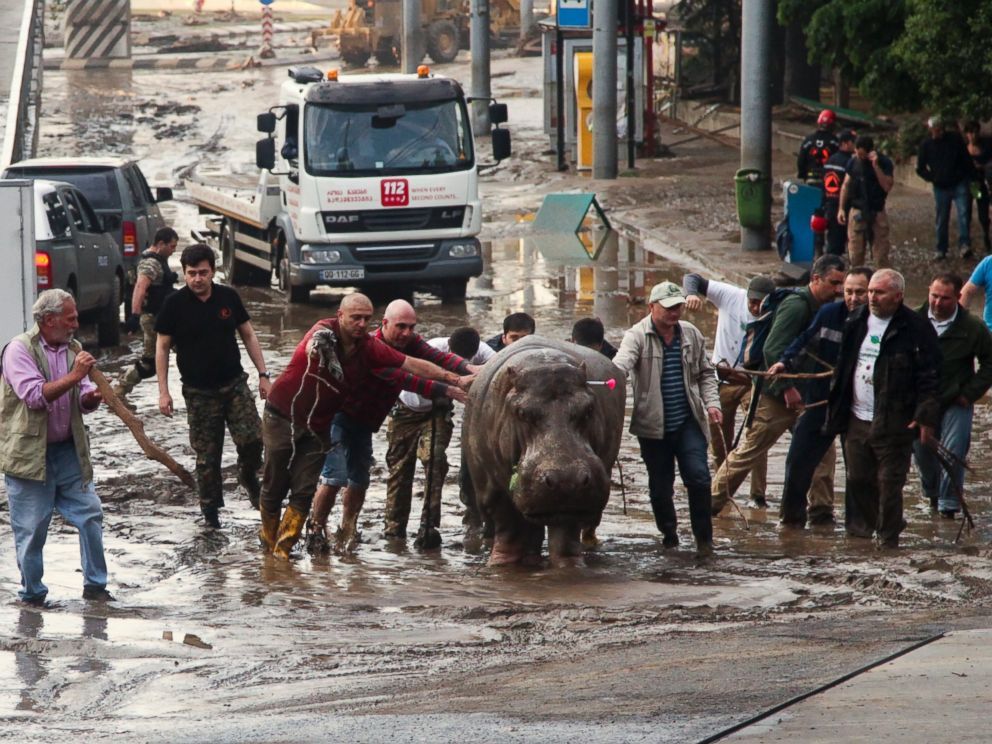 At least 12 people are dead in severe flooding that surged through the Georgian capital of Tbilisi, and residents were being warned to stay indoors to avoid wild zoo animals set free by the flooding water.
Tigers, lions, bears, wolves, a wild pig and a hippo escaped their enclosures and were roaming through the streets of damaged capital, ABC reports.
Heavy rainfall caused the river Vere, which flows through Tbilisi, to flood and sweep away buildings and cars, and damage roads.
A special police unit was dispatched to the neighborhoods around the zoo to hunt for the roaming animals, while helicopters were used to spot them.
Some animals were re-captured, while others had to be killed by police not equipped with tranquilizers.
Source: akipress.org
June 15 2015, 10:59