By Saule Tasboulatova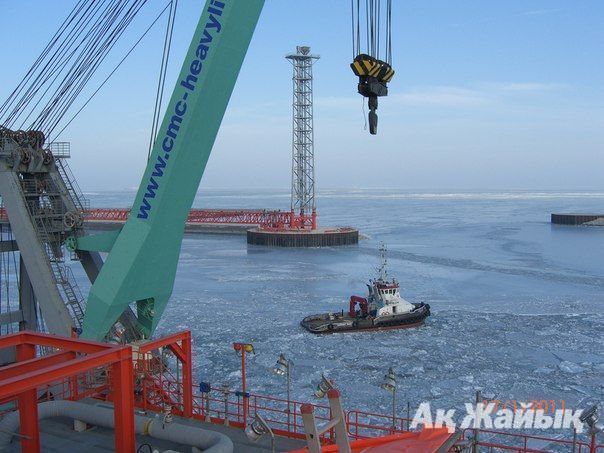 On the night of June 9, at offshore Kashagan field motor boat collided with berthing barge.
According to Gulnazira Mukhtarova, the head of press service of Internal Affairs Department of Atyrau Oblast, during the collision three crew members of motor boat were taken to regional hospital. Two of them after receiving medical help have been sent home. The reason of collision is under investigation.
Information provided by the Emergency Department of Atyrau Oblast
"09.06.2015 at approx.02:00 of Astana time in the northern part of the Caspian Sea, 12 km from D island two transport vessels collided. During transition vessel "BIYUI Tekes" collided with "EB-103" barge that stood on an anchor.
As the result 3 persons suffered. 24y.o. sailor, the employee of "BIYUI Kazakhstan Ltd. M. Utegaliyev got slight injuries in the form of bruises and grazes. Citizen of Georgia, employee of "Topaz Marine" company V. Kacharava (born in 1961) has been delivered to traumatology department with diagnosis "fracture of shoulder joint with shift". Citizen of Georgia, vessel mechanic of "Topaz Marine" A. Abuladze (born in 1959) was put into intensive care unit of Atyrau regional hospital.
Neurosurgical department manager of regional hospital Erbol Imangaliyev informed that Abuladze is in critical condition:
- He has an open craniocereberal trauma, fracture of the top and lower jaws, fracture of frontal bone, brain bruise.

June 9 2015, 17:50