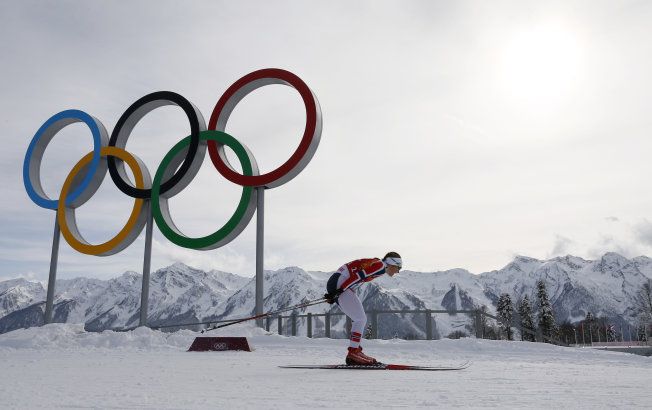 Beijing and Almaty, Kazakhstan, the only two cities seeking to host the 2022 Winter Olympic Games, will make their first big presentations this week in the Swiss city of Lausanne to members of the International Olympic Committee, which on July 31 will elect the winner.
Behind closed doors, the two bid committees will roll out Tuesday their arsenals of promises, maps and projects with which each intends to show that its offer is better than that of its rival.
The presentations, followed by an IOC question session, will come eight days after the commission examining the candidacies published a report in which Beijing seemed to be doing better that Almaty, though neither was described as a runaway favorite.
Beijing, which hosted the 2008 Summer Games, hopes to become the first city to organize both the summer and winter Olympics.
But though Beijing would be the "host city" and the scene of the ice events, Zhangjiakou, some 200 kilometers (120 miles) from the capital, would be the venue of the snow sports.
The Chinese capital presented a budget of $1.56 billion that the IOC Evaluation Commission considered "low risk." Neither did it find "any risk" in key areas like lodging and transportation.
On the other hand, the evaluators expressed concern about the "complete reliance on artificial snow" at some of the sites proposed by Beijing.
Air pollution and other environmental problems, plus the need to relocate thousands of people to build the Olympic Village and install ski jumps on the mountainsides of Zhangjiakou, also worried the commission.
About Almaty, the commission's report noted its "low environmental impact" and said that it already has 10 sports facilities either completed or under construction. Besides, distances between installations for the games and the Olympic Village would be minimal.
Among the problems observed by the IOC in the Kazakh candidacy was the private ownership of some lands needed for improving infrastructures.
The budget of $1.75 billion "presents risks" due to doubts raised about the planning, the sponsorship program and projected ticket sales.
Nor have any guarantees been presented as to prices or the reservation of hotel rooms. Some 11,000 new rooms would have to be built, according to the Evaluation Commission report.
This is the lowest number of candidates for the Winter Olympics since 1980, when the event was awarded to Lake Placid, New York, after the only other candidate, Vancouver, dropped out before the vote was taken.
Barcelona, Munich and Stockholm pondered bidding for the 2022 Winter Games, but ultimately decided against it. Oslo, Krakow, Poland; and Lviv, Ukraine, went so far as to suggest their candidacy to the IOC, but later backed out for lack of economic or political guarantees.
Source: foxnews.com
June 9 2015, 15:43