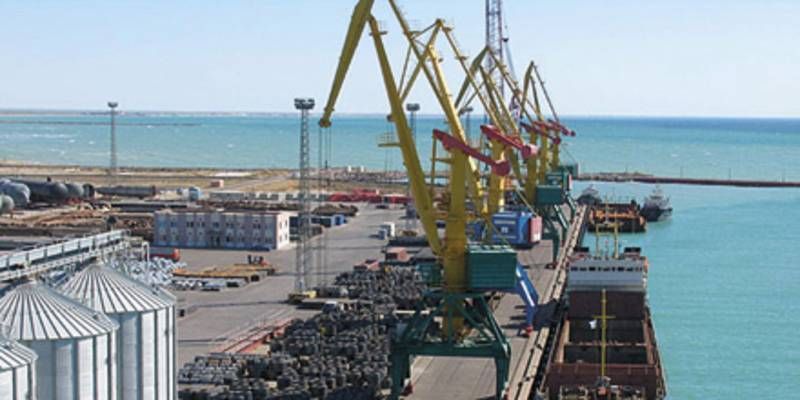 Aktau, Kazakhstan's most important maritime gateway on the Caspian Sea, has been handling less and less oil and gas industry consignments of late. The state-owned port operator Kazmortransflot is now pushing ahead with the diversification of its activities.

The turn of the year rung in the final change. The 13,000 grt tanker Aktobe and the 12,000 grt Almaty, two regional heavyweights, started plying their trade to and from Baku (Azerbaijan) and Makhachkala (Russia). Most ships that sail on the Caspian Sea have a capacity that is smaller than 5,000 t, as they are usually expected to transport goods both in the maritime context as well as on ­inland waterways.
What was far more decisive than the mere size of the ships, however, was the fact that the national ship and port ope­rator Kazmortransflot (KMTF) started deploying its fleet in the service of neighbouring countries such as Turkmenistan too. This diversification of the profile of its activities is a key element in the strategy of KMTF, which also runs the port of Aktau. This means taking new carriers into account as well as products beyond the oil and gas field.
Grain takes the place of oil
The transportation of oil and oil-based products through Aktau has declined dramatically over the past few years. The Kazakh statistical office has reported that the 11.3 million t hauled in 2009 had fallen to 5.9 million t by 2014. One of the reasons is ever increasing pipeline transportation of crude oil.
So now the port is banking ever more on the expansion of its warehousing as well as of its handling capacities for dry bulk cargo, such as metals and grains. To this end it is extending the length of its quay to 522 m by July this year, and also adding new berths and warehouse options. In May six new silos that can hold approxi­mately 60,000 t of wheat and barley entered operations. Transhipment is another field that is growing in Aktau. It improved by more than 3% between 2013 and 2014.
Source: transportjournal.com
http://www.transportjournal.com/en/home/regional-f...
June 8 2015, 14:38