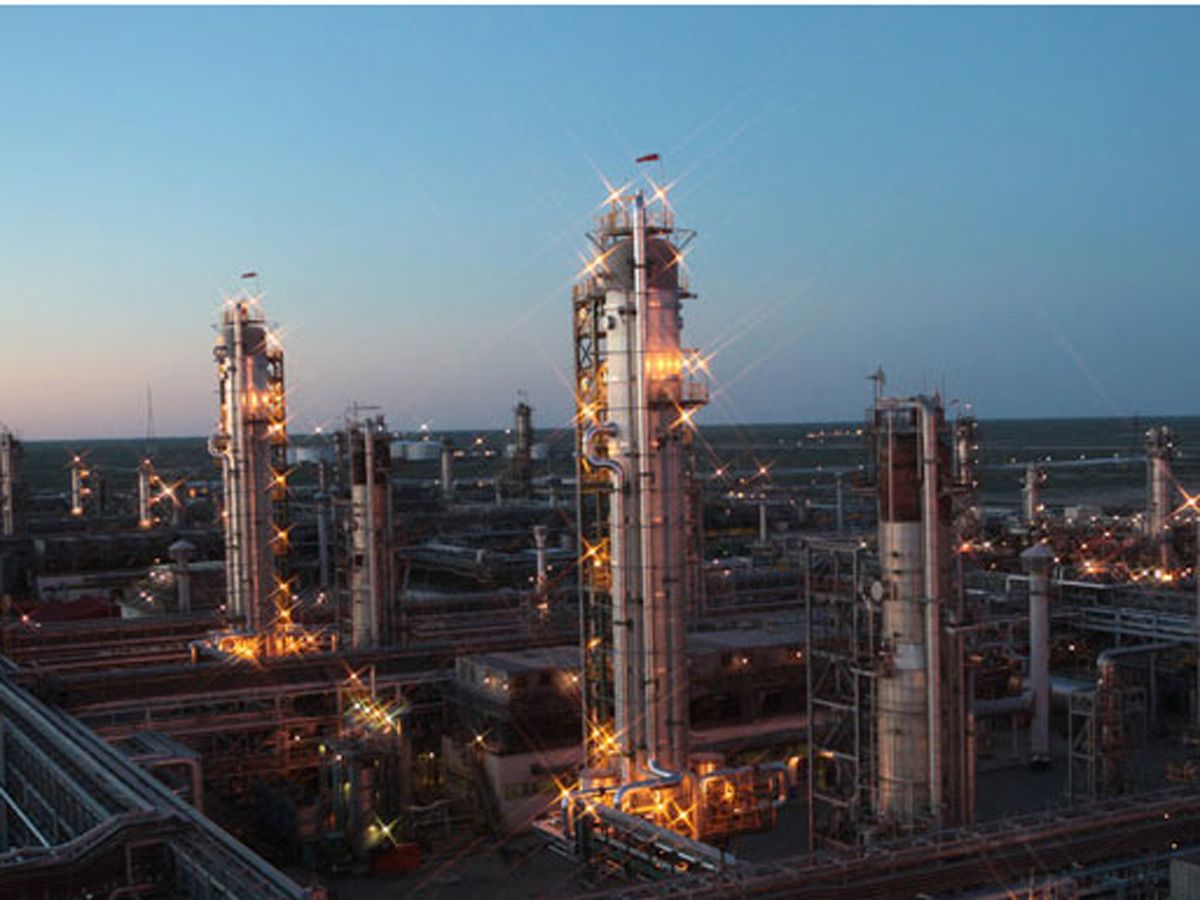 A new plant for the production of AI-92 and AI-95 gasoline of K5 environmental class corresponding to Euro-5 standard will be commissioned in Kazakhstan by late 2015, the message of Development Bank of Kazakhstan said.
Gasoline production of these brands will be established in the West Kazakhstan region on the basis of the existing refinery complex Condensate JSC in Aksai.
The design capacity of the fuel production will consist of: AI-92 gasoline – 114,000 metric tons, AI-95 gasoline – 86,000 metric tons per year..
In addition, the company plans to establish production of virgin gas oil fractions (raw material for hydrotreating of diesel fuel) in amount of up to 198,000 metric tons per year, vacuum gas oil (raw material for catalytic and hydrocracking, oil production) - 104 metric tons, tar (the raw material for the production of bitumen) – 75,000 metric tons per year.
Currently, the company is assembling the main process rigs for the production of gasoline, the message said.
The total project cost is approximately $200 million, and 60 percent of the required funding is provided by Kazakhstan Development Bank for a period of up to six years.
The corresponding loan agreement was signed between the bank and Condensate JSC June 2. Borrowings of the bank will be used to purchase equipment, construction, installation and commissioning. The new plant will be commissioned by late 2015.
"Modernization of the plant will reduce the shortage of motor fuel on the domestic market as well as eliminate the dependence of the western region of the republic on import of motor fuel from neighboring countries, increase the range of finished oil products," General Director of Condensate JSC Farid Bakhtiozin said.
Kazakhstan Development Bank JSC is a national institute of modernization and development of non-commodity and infrastructure sectors of the economy of Kazakhstan. The bank was founded in 2001.
Source: trend.az
June 3 2015, 16:55