By Zulfiya Iskalieva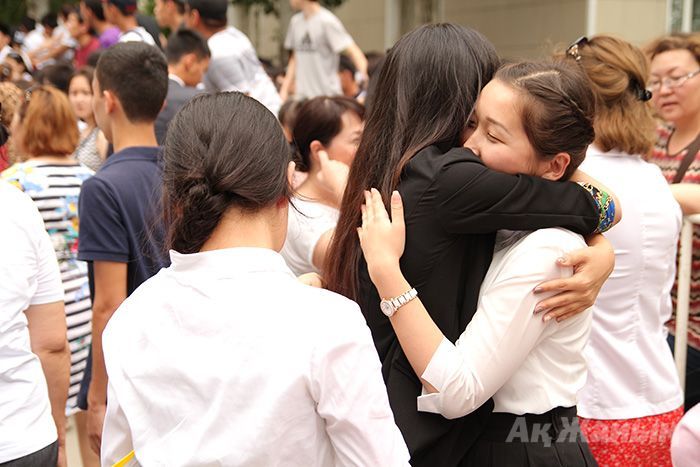 On June 2, at branch #30 of the National testing center located at Atyrau Uni, 586 grads from 17 secondary schools took UNT test. This was the first stream of prospective students. The second and third streams will take the test on June 4 and 6.
Unlike last year when on the first day of testing the scandal sparked over strict pat-down search of school grads and record number of mobile phones withdrawn from them, this year the first day passed rather quietly.
Though parents assured us that they forbade their children to take with them any gadgets and cribs, school grads, after all, managed to take secretly mobile phones and crib notes. Some of them even managed to use them.
- I was in auditorium #3 and many children used phones, - said the grad from school #1.
Aigul, the girl who passed examination in another auditorium said that "jammers" were installed, so mobile phones were of no use.
-We had two jammers of cellular communication and video cameras, - said Aigul.
- Examination started on time. School grads took exams in 10 specially equipped auditoriums, - said the head of branch #30 of the National testing center Ainagul Duisekenova. According to unconfirmed information there was one incident during testing, but exam committee members promised to tell about it after they prepare an official document.
Photos taken by Kanat Eleuov
June 3 2015, 10:38