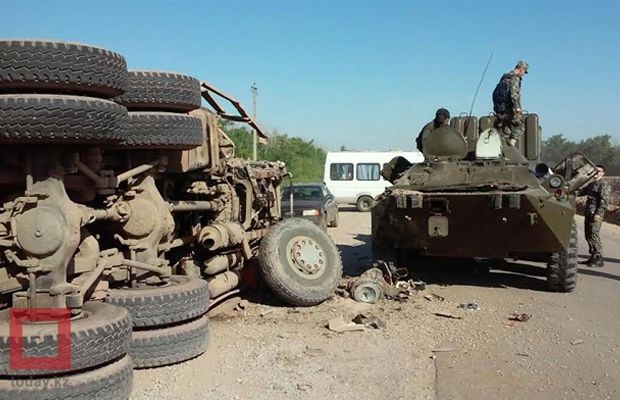 Four soldiers were injured in a head-on crash on Karaganda-Astana highway involving a military armored personnel carrier and a Kamaz truck, IA Novosti-Kazakhstan reports.
The APC had been heading to war games accompanied by a convoy. The truck had to pull over the verge and give way to the column, but the truck driver chose to pass it and flipped over, the army official says.
The injured men received medical aid their wounds being diagnosed as light.
This is the second road accident in Karaganda region involving an APC in the past two weeks. On May 13 an armored vehicle, also driving to drills, collided with a sedan car injuring its driver in the city of Temirtau. No serviceman was injured that time.
Source: IA Novosti-Kazakhstan Photo: Today.kz
May 29 2015, 11:19