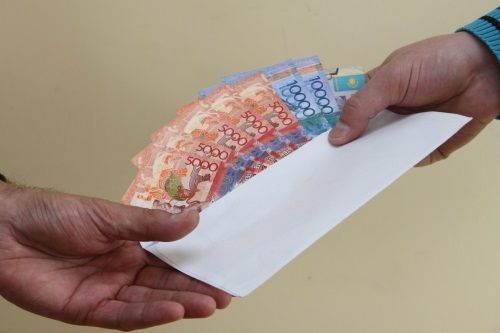 Photo: kagro.kzBy Murat Sultangaliyev
Officers of Atyrau Branch Kazakhstan Agency for Public Service and Countering Corruption arrested an employment and social programs coordination official on "suspicion of bribetaking".
In the official statement the acting head of anti-corruption department Nurdan KAMBATYROV said:
"On May 13 the anti-corruption department launched a probe in relation to the head of foreign workforce attraction at Atyrau branch employment and social programs coordination department, who was arrested upon receiving a bribe amounting 481,000 KZT (roughly $2600) as a guarantee of smooth and timely issuance of work permits to foreign workforce. The case is currently being investigated. The rest of details can not be uncovered due to investigation reasons".
May 25 2015, 10:56