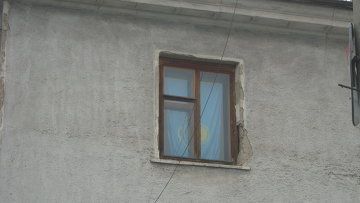 A man in Petropavlovsk hanged the Kazakhstan flags in his windows instead of curtains.
The 40-year-old states he used them as curtains due to patriotism toward his country.
"The flags were used as curtains at windows and a balcony. There are definite rule borders of using state symbols, and he has violated them. The flags are neither damaged nor torn. The violation is they way they had been used – as curtains," explained the officers of internal policy department of Petropavlovsk Akimat.
Yet, the man could not tell for how long these flags served as curtains in his apartment. Internal policy officers will prepare an administrative claim upon the case and submit it to the court.
August 31 2012, 13:15