By Lyazzat Karazhanova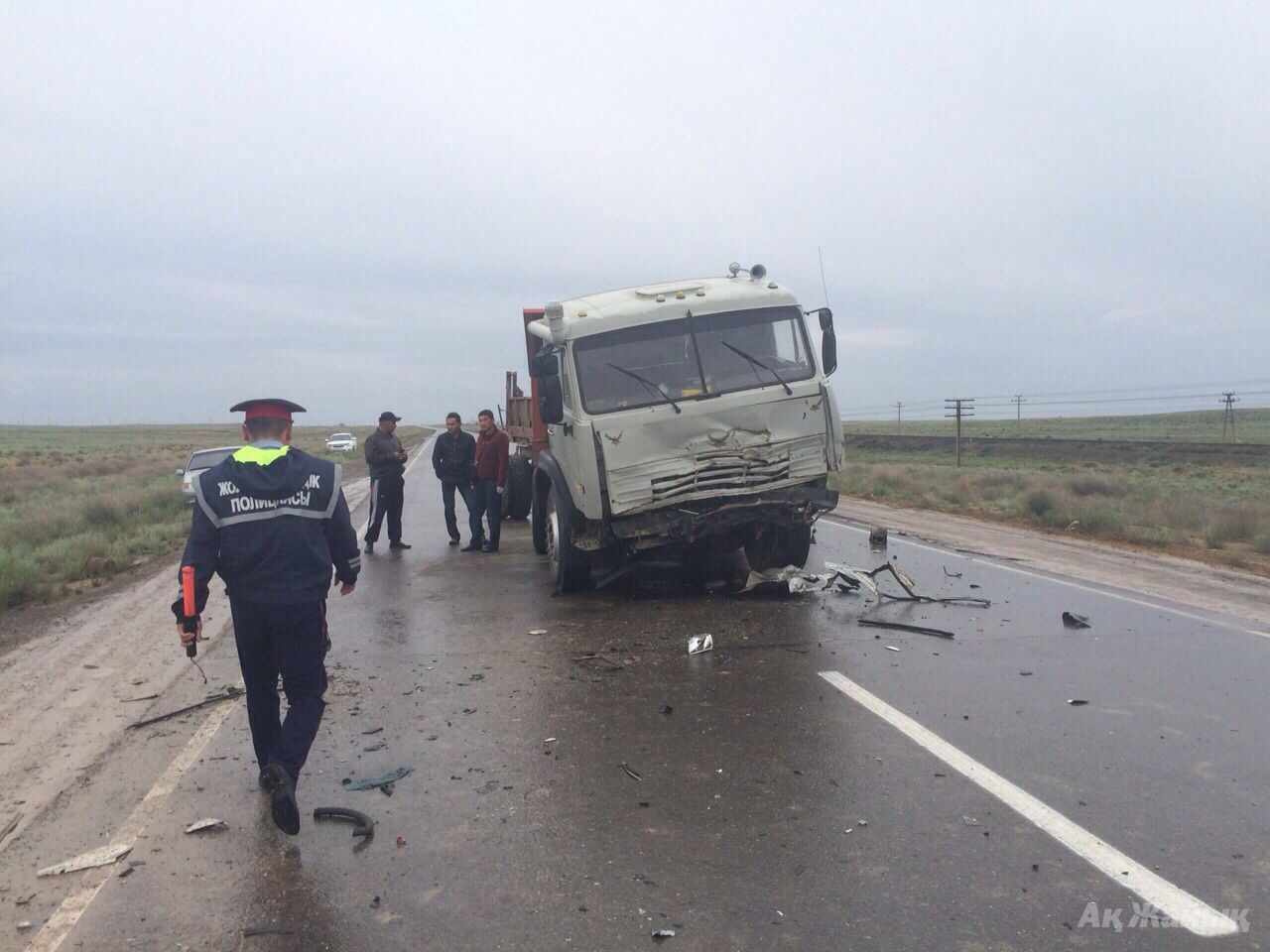 Today, May 19, approx. at 10.30am on Atyrau – Aktau highway 80 km from Kulsary 6 people died in road accident.
Lada-Largus car with 7 people inside had a head-on collision with KamAZ truck going to Beineu.
According to the prosecutor of Zhyloi district Aslanbek Zholanov, 5 passengers and driver of "Largus" – all citizens of Uzbekistan aged 24 to 51, died on the spot. One more passenger is in serious condition and was taken to regional hospital.
Kamaz driver - the resident of Beineu Distrcit of Mangistau Oblast didn't suffer.
Criminal case has been initiated according to part 4 of Article 345 of the criminal code of Kazakhstan ("Violation of traffic rules by persons operating vehicles that caused due to imprudence the death of two or more persons").
Photos sent by Ak Zhaik reader
(Attention! +18)
May 19 2015, 16:51