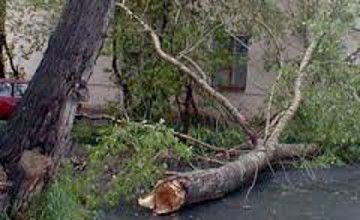 Damaging wind whipped and wreaked havoc in Almaty city this weekend.
Over 800 emergency workers had to deal with the consequences of the windfall.

The wind snapped 52 trees in the yards of residential complex across the city on Saturday (May 16). As a result, 7 cars were damaged by the trees that crashed down on them.

According to reports, 14 people were injured and treated at local hospitals for minor injuries.
Source:inform.kz
May 18 2015, 14:50