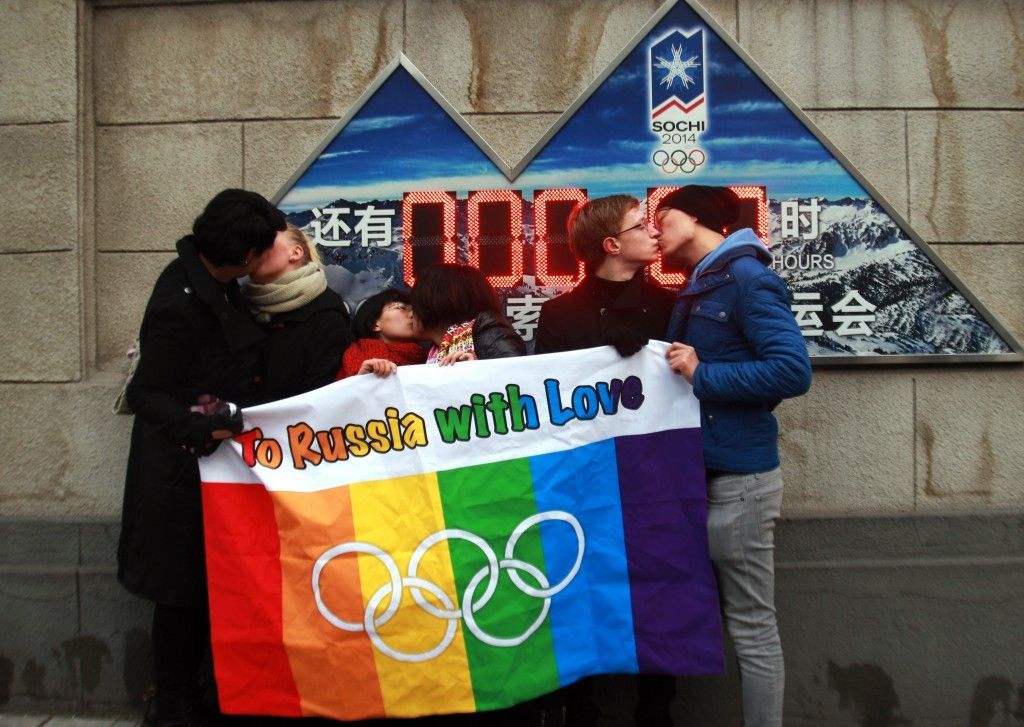 Human rights issues have been brought to the fore once again in the contest for the 2022 Winter Olympics and Paralympics after a group of athletes wrote to the International Olympic Committee (IOC) requesting pressure to be put on Kazakhstan to drop proposed anti-gay rights legislation.
This comes as former Kazakh capital Almaty is locked in a two-horse race with Beijing to host the 2022 Games ahead of a decision being made between the two at the IOC Session in Kuala Lumpur on July 31.
In February the Kazakh Senate passed a draft bill outlawing the promotion of "non-traditional sexual orientation", a proposal that revives memories of a similar bill passed in Russia in 2013 that caused so much international condemnation ahead of the Sochi 2014 Winter Olympics.

Homosexuality has been legal in Kazakhstan since 1998, although it remains frowned upon in many quarters.
Like in Russia, the new bill is intended to "protect children from harmful information".
It is not yet clear whether the bill has come into operation, or is still awaiting approval from the country's longstanding President Nursultan Nazarbayev, who was appointed for a fresh five year term as leader last month following an election in which he gained 97.7 per cent of the vote.
The letter, organised by pro-LGBT (Lesbian, Gay, Bisexual and Transgender) pressure group Athlete Ally, has been signed by a group of 27 Olympic, Paralympic and professional athletes, including four-time Olympic diving champion Greg Louganis and tennis legend Martina Navratilova.

In "light of Kazakhstan's aspirations to host the 2022 Olympic Winter Games and their recent consideration of legislation prohibiting 'propaganda of non-traditional sexual orientation'", it urges the IOC to "reiterate to Kazakh authorities that discrimination with regard to sexual orientation is incompatible with belonging to the Olympic Movement".
Human Rights issues have already played a key role in the bid process, with both Almaty and Beijing receiving criticism for alleged abuses from both the Kazakh and Chinese Governments.
Almaty 2022 vice-chairman Andrey Kryukov insisted they "support human rights" during February's inspection visit by the IOC Evaluation Commission, which followed a release by non-Governmental Organisation Human Rights Watch claiming there to be restrictions on freedom of expression and press independence.
Similar reports accompanied the IOC's subsequent visit to Beijing, particularly from pro-Tibetan organisations, who claimed the Chinese had broken promises to improve relations with the region made during the bid process for the Beijing 2008 Olympic Games.

Beijing Bid officials criticised those using the bid to "achieve political goals" when questioned about this byinsidethegames.
A clause regarding respect of human rights was inserted into the IOC's Host City Contract for both candidates last year, with IOC President Thomas Bach also admitting in March how the IOC does "not always agree with political or legal systems in host countries".
It is possible both cities could receive questions on human rights from IOC members and International Federations at next month's Candidate City Briefing in Lausanne.
Source: insidethegames.biz
May 18 2015, 10:32