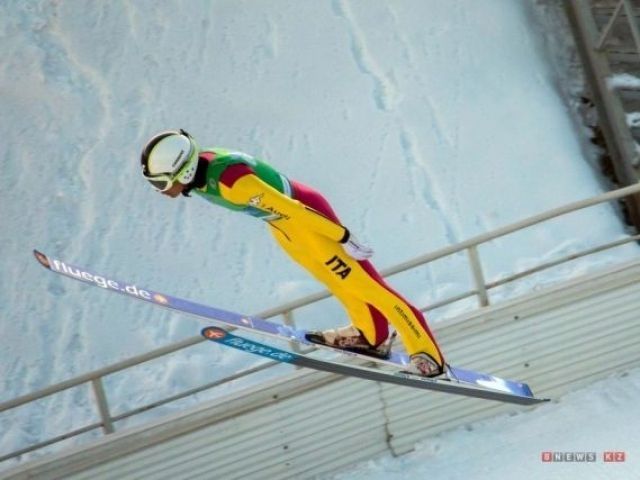 Kazakhstan is considered a dark horse to defeat China in competition to host the 2022 Winter Olympics. However, in this fabled "Silk Road" destination, dark horses are often a source of good fortune, says Sports Business Examiner Max Emanuel Donner.
In 2017, Kazakhstan will not only be hosting the World Exposition. It will also be hosting the one winter sports event that is larger than the Winter Olympics – that is the winter edition of the World University Games. The sports venues and snow conditions already passed the test during the 2011 Asian Winter Games, which showed the 2022 candidate city Almaty has the kind of packed powder that skiers and boarders will make a journey for.

Kazakhstan's success to date has shown it can achieve one of the most difficult tasks in marketing – repositioning a product almost no one has ever heard of to the coveted position of premium product. The Kazakhstan pavilion at EXPO 2015 highlights the imagery and showmanship that has made this possible. Kazakhstan presents itself as a colorful land with vibrant scenery and vivid contrasts that will refresh the wanderlust of the most experienced world travelers. Videos and dioramas also show how the oil rich nation has invested its wealth in trendy architectural projects and sumptuous accommodations and conference facilities that show the nation excels at construction management, adds Sports Examiner.

The Expert tasted the national beverage called "Kumys."

"The country was the first region to domesticate horses and learned how to make mare's milk into an energy drink. Called "Kumys" it is referred to as the beverage of the heroes," he writes.

According to him, for a nation of about seventeen million inhabitants, Kazakhstan has quite a few Olympic sports heroes to boast of. The country finished twelfth worldwide in the medal count at the 2012 Summer Olympic Games.

It should be reminded that the IOC will select host city in Kuala-Lumpur (Malaysia) on 31 July, 2015.
Source: bnews.kz
May 14 2015, 16:02