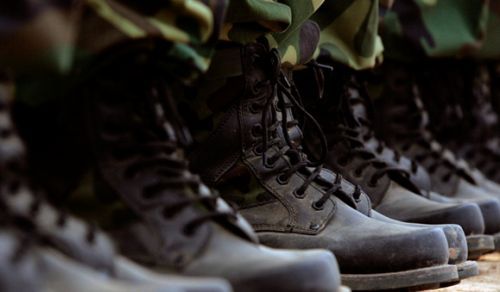 Kazakhstan military firepower in 2015 is ranked 66th among 126 countries, according to the Global Fire Power.

Kazakhstan military firepower is made possible by a collection of foreign-born equipment options.
Among other countries of Central Asia, Uzbekistan took the54th place, Kyrgyzstan - 78, Tajikistan - 81, Turkmenistan -90.
The website estimated Kazakhstan's available manpower at 8,342,680 people, tanks - 300, armored fighting vehicles - 1,613, towed-artillery - 744, multiple-launch rocket systems - 393, total aircraft - 233.
The most powerful army in the world is in the United States, the second - Russia, the third - China.
The top ten includes India, United Kingdom, France, Germany, Turkey, South Korea and Japan.
The least powerful armies are in Mali, Mozambique, and Somalia.
Source: akipress.org
May 13 2015, 16:38