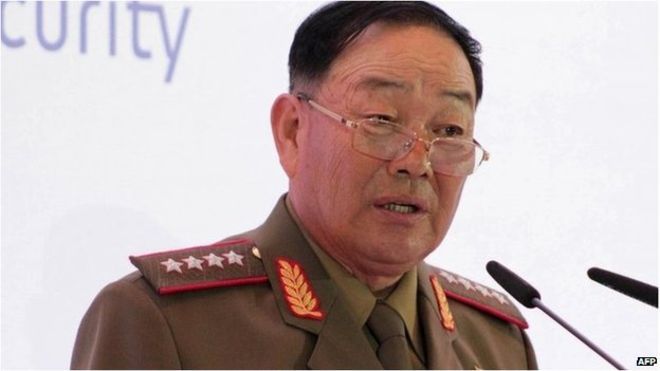 North Korea has reportedly executed its defense minister for falling asleep at an event attended by leader Kim Jong Un. More than a dozen senior officials have been executed since the start of the year.
The execution of Defense Minister Hyon Yong-Chol took place on April 30 in front of hundreds of North Korean officials, South Korea's intelligence agency said on Wednesday.
It said he was shot to death by firing squad for treason, after Hyon fell asleep at a military event attended by leader Kim Jong Un. South Korea's Yonhap news agency said Hyon had also talked back to Kim on several occasions.
Last month, the agency said Pyongyang had executed 15 high-ranking officials for undermining Kim's authority, including the deputy forestry minister.
Kim has overseen a number of purges to solidify his hold on power since taking over as leader in 2011, after the death of his father, Kim Jong Il. In late 2013, he executed his uncle, Jang Song Thaek, considered the country's second-most powerful person.
Source: dw.de
May 13 2015, 12:38