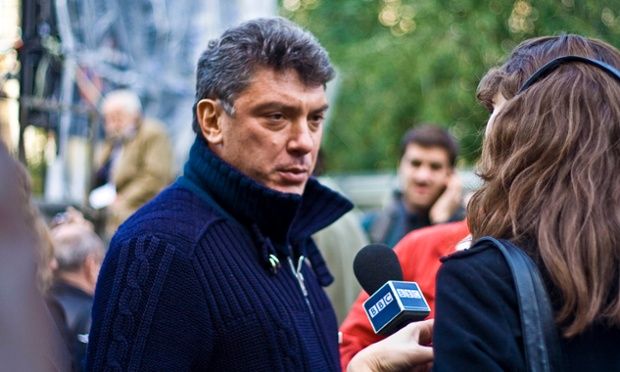 Allies of murdered government critic publish the findings of his investigation into the Kremlin's secret military involvement across the border.
One evening in February the Russian opposition politician Boris Nemtsov went to see his friend and colleague, Ilya Yashin, to ask for help with his latest investigation: a sensitive report on Russian soldiers secretly fighting in Ukraine.
Two days later Nemtsov, a relentless critic of Vladimir Putin, was shot dead near the Kremlin as he was walking home.
Now, the report that Nemtsov never wrote will be published today after being completed by a group of opposition activists and journalists led by Yashin, who pieced together the trail that the slain former deputy prime minister left behind.
"I realised it was my duty to the memory of my dead comrade to take this work to its end and publish the report that he began," Yashin said.
Relatives
Initially, Yashin and his colleagues did not know whether they had enough material to finalise the document.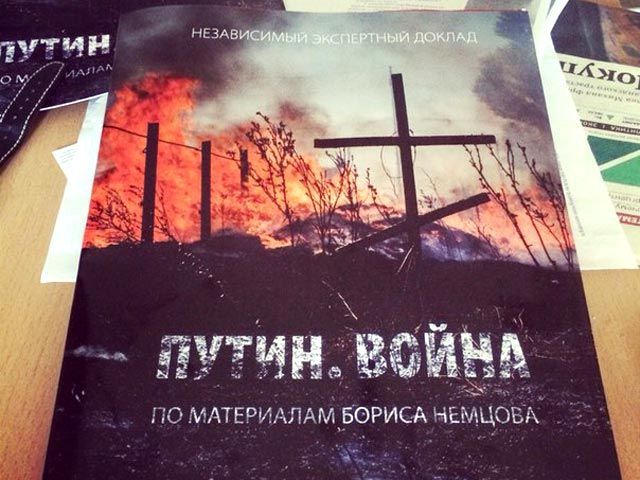 Nemtsov had already sketched out its outlines, contents and its "ideology". He had gathered documents pointing to the presence of Russian military equipment in Ukraine and had interviewed representatives of several relatives of soldiers killed in eastern Ukraine, Yashin said.
But much of this small archive disappeared after his assassination, which has been blamed on five men from the North Caucasus region of Chechnya.
After Nemtsov was shot dead as he walked home across a bridge in the centre of Moscow, investigators swept his apartment, confiscating computers, hard drives, address books and notebooks, his friends say.
"We spent the first week restoring all the documents he'd gathered, which had been seized by investigators," said Yashin. "Some of the documents were stored with his assistants and his employees."
These documents included scraps from Nemstov's investigation, such as a handwritten note Nemtsov passed to his assistant, Olga Shorina, on the eve of his assassination.
The note – apparently scrawled on paper in order to avoid possible listening devices and first shown to Reuters in March – reads: "Some paratroopers have got in touch with me. Seventeen killed, they didn't give them their money, but for now they are frightened to talk."
The Kremlin has repeatedly rejected accusations by Kiev and western governments that Russia is providing weapons and personnel to separatists battling Ukrainian forces in eastern Ukraine.
Yashin says he and his team managed to get in touch with all of Nemtsov's contacts, but that persuading them to go on the record proved to be an insurmountable challenge.
"As you can imagine, the death of Nemtsov did not make them bolder," he said.
"We spoke to them, and we did get specific, really important information from them, but they categorically declined to speak publicly," Yashin added.
"We were persuading them to go on the record, saying that it would be much safer for them to speak publicly than to speak to us secretly."
Their efforts were ultimately futile, he added. "This wall of fear that we came up against was probably the biggest problem."
The report will be presented to journalists and activists at the Moscow headquarters of the political party Nemtsov co-founded, RPR Parnas today.
Much of its material appears to rely on open sources, as did the eight previous reports that Nemtsov published on issues such as corruption and the Sochi Winter Olympics.
Opposition activists and well-known Russian journalists were brought in to contribute to the report, including Ilya Barabanov of Kommersant, who haswritten extensively from eastern Ukraine, and Lev Shlosberg, a member of the liberal opposition Yabloko party in the western city of Pskov.
Shlosberg was badly beaten by unidentified men after he exposed secret funerals of two soldiers killed fighting in Ukraine.
Yashin said that he and his colleagues have invested in a preliminary print run of 3,000 copies of the report, which will also be posted online. He intends to raise money to fund a planned first mass print run later this month, though past experience suggests circulating Nemtsov's report may be difficult.
"We're already running into big problems," said Yashin. "Printing shops are being pressured, and so it's going to take a real special operation to print a big run in May. We have experience with this, and Boris Nemtsov had experience with this. I think we'll get over this problem."
In 2010, police seized a car containing 100,000 copies of Nemtsov's joint reporton the boom in corruption during Putin's first 10 years in power. The report's website was also hit by cyber attacks.
Nemtsov's assassination on 27 February provoked an outpouring of grief, particularly in Moscow where mounds of flowers and photographs still lie at the spot where he was killed.
Overall however, polls show that the overwhelming majority of Russians support Putin's policies in Ukraine.
Nonetheless, Yashin is adamant that the report will make a splash.
"Judging by how we are being hindered in even printing a small run, there is going to be a fair amount of resonance," he said. "We realise that we are striking where it hurts."
The goal of the report, he says, is to "disprove lies."
"They say there aren't Russian troops [in Ukraine]," Yashin said. "We say there are. For Putin, it's very painful to be caught lying."
Source: rferl.com On a photo: Russian opposition leader Boris Nemtsov attending a rally in memory of killed Russian journalist Anna Politkovskaya. Photo: Xinhua Press
May 12 2015, 16:59