By Murat Sultangaliev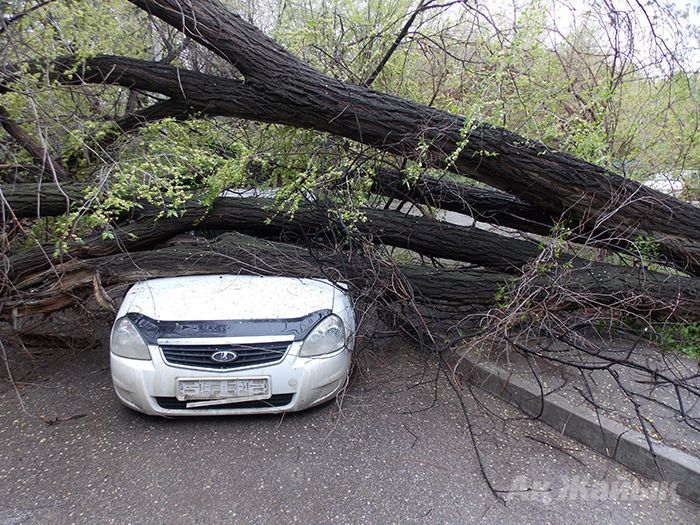 On May 12, after heavy rain, obviously, because the soil softened considerably, the tree fell on Priora car that was driving along Odesskaya Street in the residential district of Zhilgorodok.
It happened in the morning, at about 9.00 am. Inside the care there was a middle aged man and a school student who live down the Auezov street. Fortunately, nobody was hurt.
The owner of the car says the following:
- There was no wind. I heard the sound of crash. I thought that somebody collided with my car behind and looked back. At that moment the tree fell onto a car bonnet.
May 12 2015, 15:16