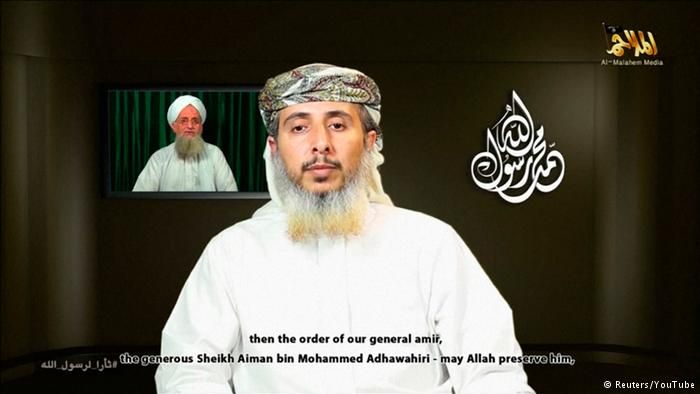 An al Qaeda operative claims in an online video that the strike killed one of its top commanders. In January, Nasr al-Ansi announced the group's Yemen branch was responsible for the attack on a French satirical magazine.
A video showing al Qaeda operative Khaled Batarfi announcing Ansi's death was posted on Wednesday.
No details were given as to the time or where exactly in Yemen Ansi was killed. However it was confirmed that Ansi's eldest son and several other fighters also died in the strike.
US-based terrorism monitor group SITE is reporting the attack happened in April of this year, in the city of Mukalla.
Ansi is believed to have been close to the late al Qaeda leader Osama Bin Laden, and has appeared in several videos on behalf of the organization's Yemen arm.
The US has refused to confirm if Ansi had died as the result of a US airstrike, saying they can't supply details on individual strikes.
It's the only country that flies drones over Yemen.
Ansi had appeared in a January 14 message claiming the al Qaeda in the Arabian Peninsula (AQAP) group had committed an attack a week prior on the offices of Charlie Hebdo in Paris.
SITE says he had previously appeared in a video owning up to the detainment and death of US hostage Luke Somers as well.
He called for so-called "lone wolf" attacks in other countries such as the US, Britain, Canada and France.
The top commander also urged Yemeni Sunnis to take on the Houthi fighters, who have captured large areas of Yemen.
Source: dw.de
May 8 2015, 10:00