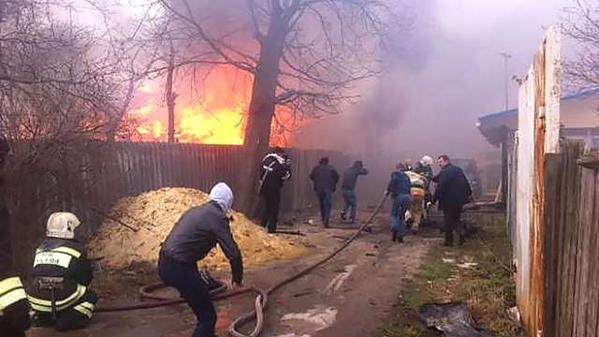 Two people were killed and 17 others injured in an explosion of fireworks warehouse on Thursday in the central Russian city of Oryol, local authorities said.
"Two workers inside the warehouse died, and 17 others that happened to be outside the warehouse have been rushed to a local hospital," said Karina Tkharzevskaya, spokesperson of local interior ministry.
Stanislav Rybakov, spokesman for Oryol governor said that the killed, a father and a son, were preparing fireworks to be used for celebrations of the Victory Day on May 9 when the accident occurred.
Fire has spread to about 20 buildings nearby, including two schools. Four children aged five to 12 got burns, according to the regional investigative committee.
Investigators said the fireworks have been stored in a building not designed for the dangerous stuff. Another 20 buildings affected by the blast wave. Among them – the building of two schools and one kindergarten.
The fire has been put out by now, and further probe into the explosion is underway.
Source: russiannewsonline.com
April 24 2015, 10:38