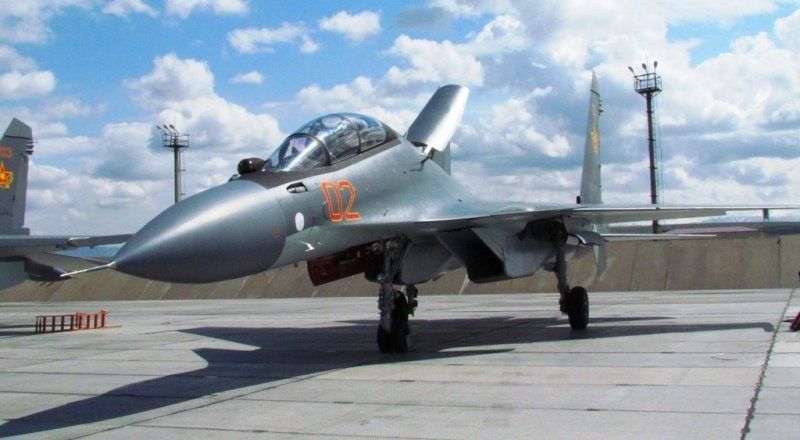 The Sukhoi Su-30, Flanker C fighter aircrafts have been delivered to the aviation base in Taldykorgan, Kazakhstan from Irkutsk, Russia, Tengrinews reports citing the press office of the Ministry of Defence of Kazakhstan.
The Flankers will participate in the aviation show during the 70th Anniversary of Victory Day parade in Astana.
"Today, the aviation fleet of the Armed Forces of Kazakhstan has received modern high maneuverable Su-30 SM fighters. This increases the capacity of Kazakhstan's Air Forces. In addition, the flying squad is able to reach higher level of competence thanks to technical characteristics of the aircraft. Su-30 SM will significantly increase the security of the Kazakhstani airspace. Thanks to the President of Kazakhstan and the Commander in Chief of the Air forces Nursultan Nazarbayev, Kazakhstani Army strengthens year after year obtaining modern equipment and enhancing the professionalism of the military personnel," Major General Nurlan Ormanbetov of the Kazakhstan Air Forces said.
The Su-30 SM is based on the legendary SU-27. The Flanker sports the integrated aerodynamic configuration and thrust vectoring control ability. This gives the fighter high manoeuvrability along with unique takeoff and landing characteristics. Equipped with a digital fly-by-wire system, the Flanker performs highly advanced manoeuvres that include the Pugachev's Cobra and the tailslide.
Source: tengrinews
April 23 2015, 10:30