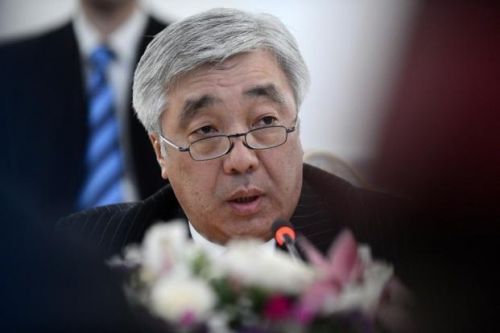 A group of Syrian oppositionists will visit Astana the next week to discuss the possibility of holding inter-Syrian talks in Kazakhstan, RIA Novosti quoted the leader of the Syrian Movement for a Pluralistic Society, Randa Kassis, as saying Apr. 20.

Earlier, the representatives of the Syrian opposition sent an official appeal to Kazakhstan's President Nursultan Nazarbayev asking to mediate the further negotiations on resolving the crisis in Syria.

On Apr. 20, it was announced that the Kazakh foreign minister, Yerlan Idrissov, responded to this initiative with an agreement in principle and invited the Syrian oppositionists to Astana for a preliminary exchange of views.

"We, the representatives of the Syrian opposition, who signed an appeal addressed to Kazakhstan's president, intend to visit Astana on April 27," said Kassis.

The Syrian conflict, which broke out in March 2011, has killed over 150,000 people, and more than 4.5 million have become refugees in Syrian territory as well as 2.5 million having fled to neighbouring countries.
Source: trend.az
April 20 2015, 16:28