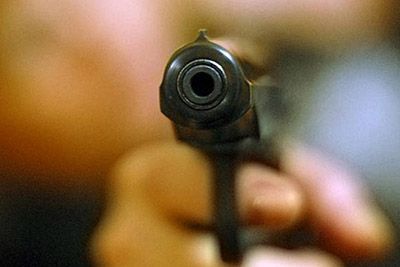 On April 16, in Kulsary 18-y.o. local man was shot to death.
It happened around 11:00pm in the evening at the residential district #5. According to Zhanibek Karazhanov, Deputy Prosecutor of Zhyloi District, the unknown drove by car to the house entrance where several young men were standing and started shooting. Bullet hit the stomach of one of the men. The victim was taken to the regional hospital, but he died at daybreak.
Criminal proceedings as per Article 99 of the Criminal Code of Kazakhstan ("Murder") hasve been initiated. The police detained three suspects (born in 1992 and 1993s) - all of them are the inhabitants of Kulsary.
By Lyazzat Karazhanova
According to Gulnazira Mukhtarova, the head of press service of regional Internal Affairs Department, on a crime scene the investigators found 17 pellets of hunting cartridge and two patchings. It was established that shooting was executed from the open window of white colored imported car. Shooters and driver were in black masks. It took less than a day of the investigative group of criminal police to identify the suspects and detain them. The police confiscated one single-barreled rifle and double-barreled shotgun (both 16 caliber), black knitted caps and 22 hunting cartridges. Those items were hidden in a shed at the outskirts of Kulsary. Detainees have been put into temporary detention center in Zhylyoi District Department of Internal Affairs.
By Murat Sultangaliev
April 20 2015, 10:00