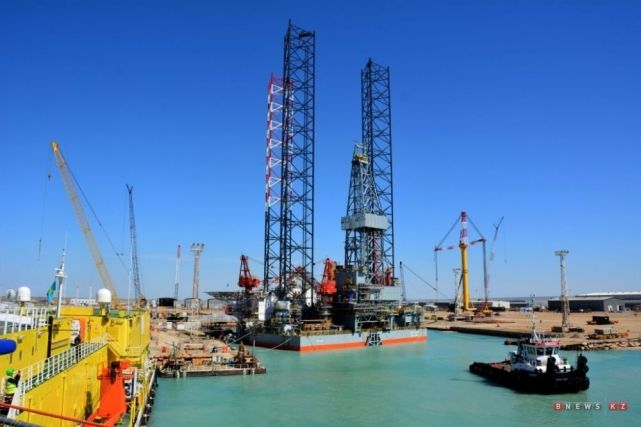 At the Caspian dockyard "Ersai" located in Kuryk village of Mangistau Oblast the ceremony of dry-dock launching of "Satti" jackup drilling rig took place, the keel of which was laid down on May 8, 2013.
Rakimbek Amirzhanov, Deputy Governor of Mangistay Oblast said that it was the first jackup drilling rig built in Kazakhstan.
"The profile of the Caspian Sea is irregular. The North Caspi where Kashagan field is located has shallow depths where "Zhambyl" barge is working, but "Satti" will be capable of working on deeper waters near Bautino. It is also fit for operating in the Iranian sector of the Caspian Sea where the depth is over 40 meters. This is the first barge that was 100% built in Kazakhstan at two docks: Keppel Kazakhstan LLP located at the free economic zone and the final assembly was performed at Ersai Caspian Contractor LLP,"- says Rakimbek Amirzhanov.
The rig is designed for drilling operations in the Caspian Sea and its width is 72 meter, the height is 64 meters. The rig consists of modified triangular body with three triangular supports 119 meters high. This will allow drilling as deep as 50 up to 80 meters. The rig has living accommodations and helicopter pad. The total weight of the rig is 10800 tons.
Source: bnews.kz
Translated by Zeena Urynbassarova
April 20 2015, 00:08