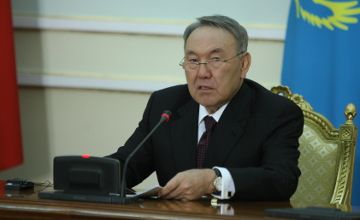 The Turkish side received an offer from Kazakhstan to jointly implement 25 projects, President of Kazakhstan Nursultan Nazarbayev informed at the briefing with President of Turkey Recep Tayyip Erdogan after the second sitting of the Council for Strategic Cooperation held in the Akorda.

"We are interested in strengthening of trade and economic and investment relations with Turkey. In this regard, we proposed Turkey to take part in joint implementation of 25 projects," N. Nazarbayev said.
The President of Kazakhstan also noted that Turkey had a lot of achievements in the industrial sphere and that experience should be used for establishment of the Kazakh-Turkish industrial zones.
Source: inform.kz
April 16 2015, 15:07