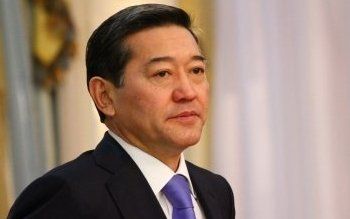 Karaganda Regional Court has ruled to prolong house arrest of former Prime Minister of Kazakhstan Serik Akhmetov, the press service of the Supreme Court of Kazakhstan said.

The arrest was again prolong for studying the materials of the criminal case, the court said.
The measure in the form of house arrest was extended until 11am (local time) May 18, 2015.
Akhmetov accused of embezzling public funds on a large scale is under house arrest since November 2014.
Akhmetov's arrest has already been prolonged three times.
On November 19, 2014 the Anti-Corruption Agency of Kazakhstan said it has held a number of probes into corruption cases against the senior officials in Karaganda region and the city of Karaganda, including Baurzhan Abdishev, Meyram Smagulov, Gumar Rakhimzhanov, and others.
Within the investigations, Serik Akhmetov, born in 1958, has been charged of corruption and the court in Karaganda has ordered the house arrest.
Last senior position held by Serik Akhmetov was Minister of Defense of Kazakhstan since April 2014 until October 2014.
From November 2009 to January 2012, he served as Governor of Karaganda region. From January to September 2012, Akhmetov has served as First Deputy Prime Minister of Kazakhstan and from September 24 2012 to April 2014 - the Prime Minister of Kazakhstan.
Ex-governor of Karaganda region Baurzhan Abdishev was arrested on September 23, 2014 on power abuse charges.
Former mayor of Karaganda city Meyram Smaguov was arrested in October 2014 on charges of abuse of office power.
Source: akipress.org
April 14 2015, 09:59