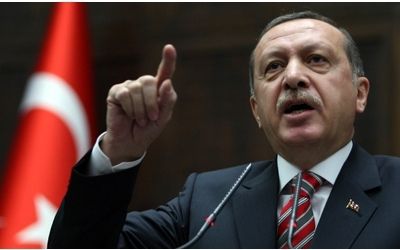 President of Turkey Recep Tayyip Erdogan will visit Kazakhstan on April 16 on a state visit, the press service of the Kazakh president announced.

Erdogan and his Kazakh counterpart Nursultan Nazarbayev plan to take part in the second meeting of the Strategic Cooperation Council at the highest level.
The President of Kazakhstan will meet on April 13 with Iranian Foreign Minister Mohammad Javad Zarif, the press service added.
On April 14, Nazarbayev is expected to meet with "Total" CEO Patrick Puyang.
Source: akipress.org
April 13 2015, 10:40