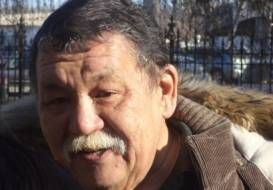 Military Court against the decision of the Specialized Inter-District Military Court.
"I just got a copy of the verdict yesterday. I will file the appeal to the Military Court before December 26, the appeal deadline," said Sarsenov on Thursday.
Sarsenov said that he was not notified of the decision to revoke his law license, as requested by the state prosecution.
On December 11, Vladislav Chelakh was sentenced to lifetime imprisonment.
As reported, on May 30 the patrol from the border checkpoint Sary Bokter reported that the checkpoint Arkankergen, where normally 15 border guards were on duty in summer time, had burned down. Fourteen border guards and a ranger were found dead at Arkankergen. The fifteenth guard, Vyacheslav Chelakh, was found alive.
Chelakh confessed to killing his fellows but failed to explain why he had done so. Later he retracted his confession. A psychiatric examination found Chelakh sane.
Interfax-Kazakhstan
December 21 2012, 12:04