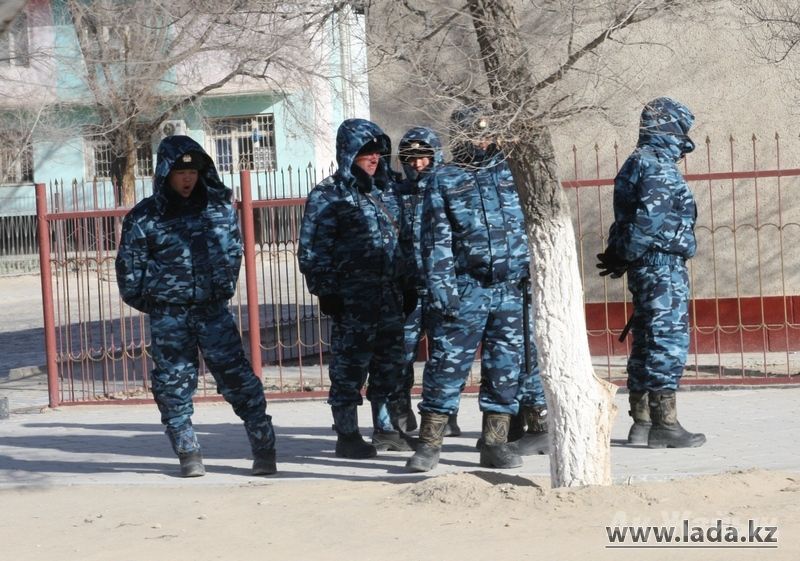 No one wishes to discuss Zhanaozen riots.
Even the local imam avoided speaking to us.
The only person who would talk to us was the chief of Zhanaozen's police.
As he says, situation in Zhanaozen is stable and the crime rate is as low as last year. Even lower, due to newly installed 38 surveillance cameras.
"Townspeople know there are cameras – when in camera's focus, drunken people try to walk straight tall" laughs Amangeldy DOSSAKHANOV.
Another 100 cameras will be mounted and the whole city will be covered.
Also, one internal troops garrison will be deployed here.
"Shortage in police forces will soon be solved, believes head of police. - Not all young people now strive to become oilmen."
"It's a fact that police is the only place where youth can get own apartments in shortest time."
About 175 families of police officers were in housing queue last year. 15 of them received keys in 2012.
A 160-apartment building will be commissioned in 2013 and the housing issue in police will be resolved.
Recruitment process in police will no longer be easy.
This year, from 40 applicants only 10 were successful. Now dozens of young men from other regions want to join Zhanaozen police, but the locals will be priority in selection process.
December 16 2012, 16:41