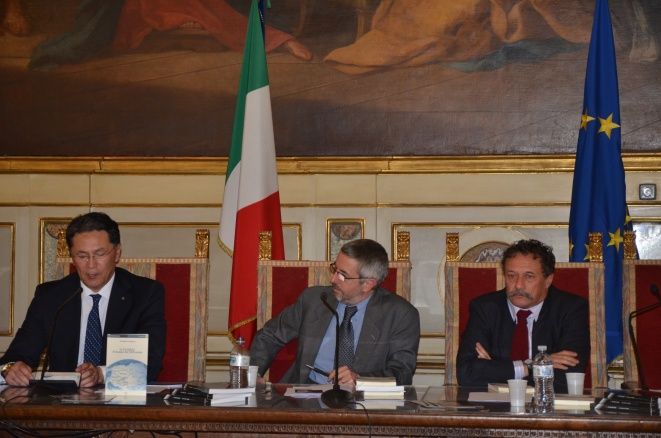 On March 30, 2015 the presentation of President Nursultan Nazarbayev's book "G-global: the world of the XXI century" was organized in Rome by the Embassy of the Republic of Kazakhstan to Italy. The book of the Head of the State was translated into Italian language and published in Italy by the Embassy in collaboration with one of Italy's largest think-tanks "Il Nodo di Gordio".
The presentation took place in one of the halls of the Italian Parliament with the participation of Italian deputies Sergio Divina, Stefano Lucidi, Giacomo Stucchi, representatives of the diplomatic corps, social circles and experts, mass media representatives, Kazinform refers to the ministry's press service.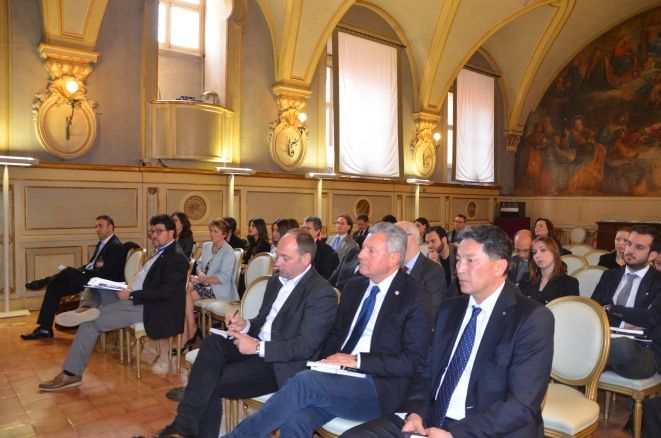 All the participants were briefed on the "G Global" Kazakh initiative and its basic principles described in the book. The Ambassador of Kazakhstan to Italy A.Yelemessov also informed the audience about the main international initiatives of Kazakhstan, "Nurly Zhol" Kazakh President's Addressto Nation, ATOM project, Congress of the leaders of the world and traditional religions, as well as preparations for EXPO 2017 in Astana. Special attention was focused on the major institutional reforms proposed by the Head of State at the latest congress of the "Nur Otan" Party.
Nursultan Nazarbayev's book and "G-Global" idea aroused considerable interest and positive feedback from the participants of the presentation. In particular, Senator Sergio Divina noted that Nursultan Nazarbayev's book is focused on global issues of our time. At the same time Kazakhstan, as a dynamic state, managed to form its own vision of an effective world order in the XXI century.
Italian experts Andrea Marcigliano and Augusto Grandi also stressed that the Republic of Kazakhstan, representing such a sensitive and geopolitically important region as Central Asia, demonstrates impressive results of the development, while President Nursultan Nazarbayev in his book "G-global: the world of the XXI century" puts specific and clear goals for the further development of a promising future in Kazakhstan.
Source: inform.kz
April 2 2015, 12:00