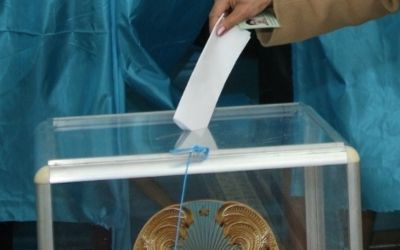 The Central Election Commission (CEC) of Kazakhstan refused to register six self-nominated contenders for the presidency of Kazakhstan, while three more contenders submitted applications for their withdrawal from the election race.
"During the session on 24 March, CEC adopted a resolution on the refusal of registration of Yakobzhan Zhunisbekov, Kairat Maishev, Aigul Utepova and Amantai Asylbek as presidential candidates," the press service of the collegiate body said.
The above-mentioned candidacies did not attend the session of the linguistic commission. As a result, their compliance with the presidential candidates within terms of state language proficiency has not been established in line with the Constitution.
CEC also refused to register Kanat Yeszhanov and Bіrzhan Dіlmagambet due to their refusal to pass the state language proficiency test.
Secretary of the Election Commission Bakhyt Meldeshov informed on receipt of written applications from Mukhamedrakhim Kursabayev, Mels Yeleusizov and Zhaksybai Bazilbayev to withdraw their candidacies.
Snap presidential elections in Kazakhstan will be held on 26 April. To date, the presidential candidates are current President Nursultan Nazarbayev, Secretary of the Central Committee of the Communist People's Party Turgun Syzdykov, Chairman of the Labor Unions Federation Abelgazi Kusainov.
Source: akipress.org
March 27 2015, 17:21