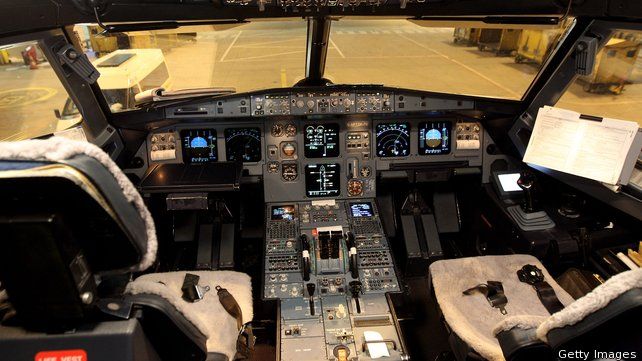 The German aviation association BDL has said that it wants to introduce a two-person cockpit rule similar to the one implemented by many airlines, including Aer Lingus and Ryanair.
BDL announced the plan after it emerged that the co-pilot on a Germanwings flight deliberately crashed after being left alone.
The announcement was made by the federation's chief Matthias von Randow, a BDL spokeswoman told AFP.
Both Irish airlines confirmed it is standard operating procedure on all its aircraft for a member of cabin crew to enter the cockpit if a pilot exits.
Aer Lingus said this has been in operation since sealed cockpits came into being and is required by the Irish Aviation Authority.
This means two people are on the flight deck at all times.
The cabin crew member will assist with opening the door if the remaining pilot were to become ill or an emergency was to occur.
The purpose of this is to deal with circumstances where a member of the flight deck crew may become incapacitated or security related issues.
A former chief pilot with British Airways has said that, in his view, this incident could not have been pre-planned.
John Leahy told RTÉ's Six One News it was a short flight and that the co-pilot would not have known that the pilot was going to leave the flight-deck.
He said he believed having a cabin crew member on the flight-deck, when a pilot or first officer is absent will become mandatory by some airlines within days.
The announcement came after French officials said the co-pilot of the doomed Germanwings flight that crashed Tuesday appeared to have locked the pilot out of the cockpit and deliberately crashed the plane.
Mr Hesthammer said current European regulations made no such requirements at the moment.
British airline EasyJet also said it would enforce the new policy.
March 27 2015, 16:57