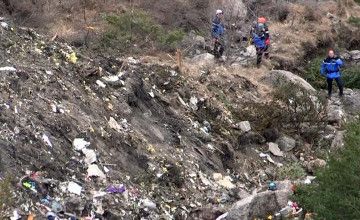 Three citizens of Kazakhstan who became victims of the Airbus A320 deadly plane crash in the French Alps on March 24 were from East Kazakhstan region.
Official spokesperson of the Foreign Affairs Ministry of Kazakhstan Nurzhan Aitmakhanov confirmed the information on Wednesday, March 25.

All three were members of one family.

The Ministry earlier confirmed the fact of the death of Yerbol Imankulov (b. 1965), Aizhan Issengaliyeva (b. 1966) and Adil Imankulov (b. 1989) in the crash.
Source: inform.kz
March 26 2015, 14:46