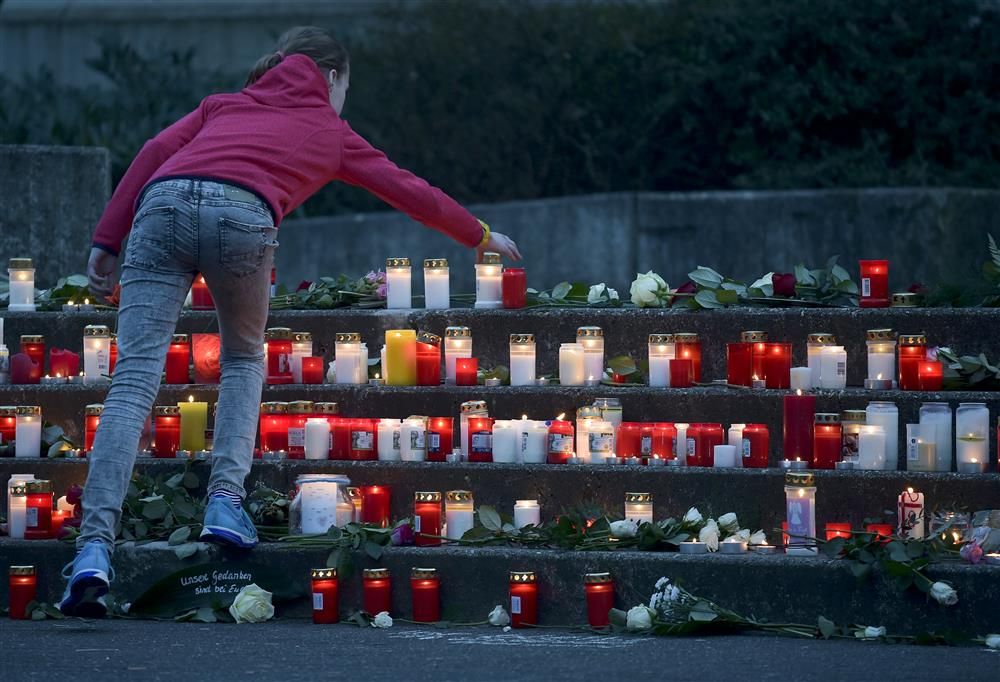 A Germanwings passenger jet carrying 150 people crashed Tuesday in a snowy, remote section of the French Alps, sounding like an avalanche as it scattered pulverized debris across the mountain. All aboard are feared dead, French officials said.
The pilots sent out no distress call and had lost radio contact with its control centre, France's aviation authority said, deepening the mystery over the A320's mid-flight crash after an 8-minute surprise steep descent as it flew from Barcelona to Duesseldorf.
Gilbert Sauvan, of the local council, told Les Echos newspaper, "The plane is disintegrated."
"The largest debris is the size of a car," he added and that the debris from the crash is spread over 100-200 meters. "Everything is pulverized."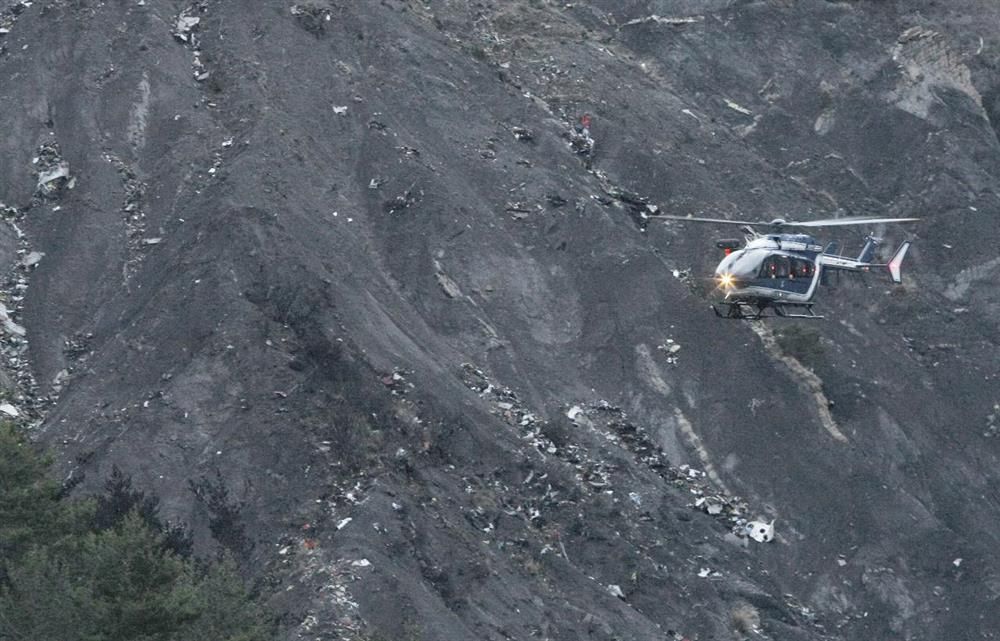 A photos of the crash scene show scattered flecks across a mountain and several larger pieces which appear to be part of the body of the plane, with five windows seen on one and four on another.
French Interior Minister Bernard Cazeneuve said a black box has been located at the crash site, but did not say whether it was a data recorder or a cockpit voice recorder.
Earlier, Cazeneuve said 10 helicopters and a military plane have been mobilized to the site of the crash. He added "the violence of the shock leaves little hope" that anyone on board survived.
Interior Ministry spokesman Pierre-Henry Brandet told BFM television he expected "an extremely long and extremely difficult" search-and-rescue operation because of the area's remoteness. The weather in the area deteriorated Tuesday afternoon, with a chilly rain falling.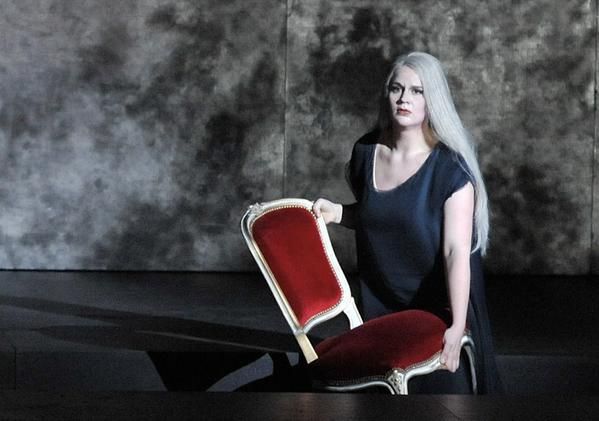 German singer Maria Radner identified as crash victim, along w. husband and babyThe crash is likely to be the most fatal in at least three decades in France and is the first for Germanwings. The A320 single-aisle jet, an industry workhorse used on shorter distances, is Airbus's most popular model, and the planes are typically operated with about 150 passengers. Germanwings said 144 passengers and six crew were on the plane.
A spokeswoman for the U.S. National Security Council says there is no indication the plane crash in the French Alps was the result of terrorism.
Bernadette Meehan said in a statement Tuesday "there is no indication of a nexus to terrorism at this time."
Germanwings said the passenger manifest included two babies. Officials believe there were 67 German nationals on board, including 16 high school students and two teachers from Haltern, western Germany who were returning from an exchange in Spain.
Merkel "is deeply shocked by the German aircraft's crash," Steffen Seibert, her chief spokesman, said in an emailed statement. Merkel has cancelled other appointments and will keep up-to-date on developments in the hours ahead, he said.
Germanwings operates Deutsche Lufthansa's European routes outside of the German carrier's main Frankfurt and Munich hubs. The move was designed for Lufthansa to better compete against budget carriers in Europe. Lufthansa, like its European peers, has come under pressure to lower costs as more people opt for no-frills airlines on shorter distances.
March 25 2015, 01:57