Zeena Urynbassarova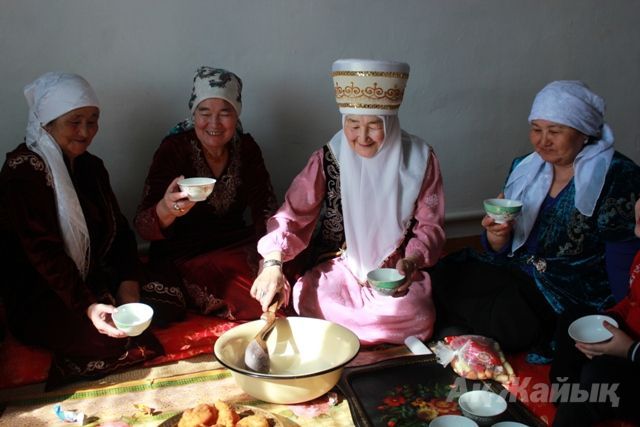 Nauryz is one of the oldest holidays on Earth. This holiday of spring and the renewed life of the Earth has been celebrated for over five thousand years by many cultures.
Historical records referring to this holiday can be found in ancient and middle age documents. In the oriental chronology, it corresponds to Navruz, the Iranian New Year. Kazakhs, Uzbeks and Uighurs passed the Nauryz traditions from generation to generation. The Tajiks called it Gulgardon or Gulnavruz, the Tatars refer to it as Nardugan and the Ancient Greeks knew it as Patrich. The roots of this holiday can be traced to old pagan rituals. The celebration was meant to reflect people's love to nature. People have preserved the rituals, and today the holiday has acquired new spiritual and ethical meaning.

This holiday has been celebrated on 22 March, the day of the spring equinox. That's why the Kazakhs call the month of March Nauryz, which means "New Day" in Farsi. It was celebrated as the day of the renewed life which comes with the spring.
Dishes served during Nauryz
Nauryz kozhe is the most important of all meals during these days and a main symbol of Nauryz, since it is prepared specially for this day. Nauryz kozhe is special for its unique recipe.Traditionally, 7 different ingredients are added to Nauryz kozhe, which may vary, but basically these ingredients include: water, meat, salt, milk or yoghurt, one type of grains, chosen from rice, corn or wheat, and others. Seven ingredients symbolize seven virtues or qualities, such as joy, success, intelligence, health, wealth, agility and security.
During the celebration of Nauryz, the kozhe is offered to all guests in any city or village of Kazakhstan. Besides, other traditional Kazakh meals, such as beshbarmak, kuyrdak, baursak, and many types of meals made from milk (youghurt, kurt, cream, butter, cheese, etc) are also offered.
Interesitng facts:
Between 1926-1988, Nauryz holiday was not officially celebrated in Kazakhstan (Kazakh Soviet Socialistic Republic those days)
In 2009 - 3 days of Nauryz holiday, starting 21th of March, were officially announced bank holidays in Kazakhstan.
September 30, 2009 – Nauryz was included in the Representative List of the Intangible Cultural Heritage of Humanity by the UNESCO; since then, 21 of March is announced International Day of Nowruz (Nauryz).
Happy Nauryz to all of you!
March 20 2015, 12:30