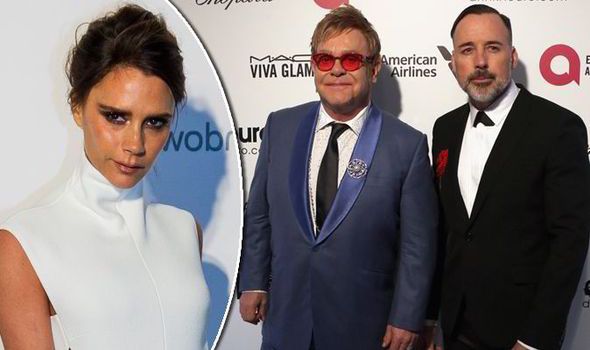 Victoria Beckham tweeted support for Elton John and David Furnish after Dolce and Gabbana's commentsA number of celebrities including Victoria Beckham have come out in support of Elton John after he slammed designers Dolce and Gabbana for labelling children born through IVF "synthetic".
Domenico Dolce and Stefano Gabbana, who are both openly gay and were formerly a couple, voiced their objection of same-sex families in an interview with an Italian magazine at the weekend.
Their comments angered Elton John who angrily rebuked the Italian pair for criticising the use of fertility treatment in comments that have sparked a #BoycottDolceGabbana campaign supported by thousands of people on Twitter.
A number of high-profile celebrities have now backed the campaign including Victoria Beckham, Courtney Love and Ricky Martin.
Designer Victoria Beckham showed her support for her good friends Elton and David by posting: "Sending love to Elton David Zachary Elijah & all the beautiful IVF babies x vb."
Courtney Love waded into the argument when she wrote: "Just round up all my Dolce & Gabbana pieces, I want to burn them. I'm just beyond words and emotions. Boycott senseless bigotry! #boycottD&G."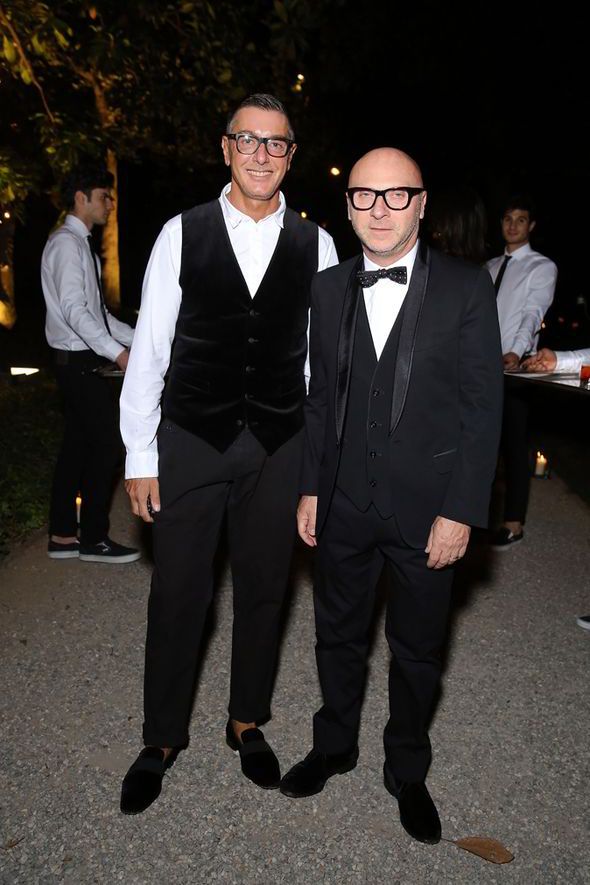 Dolce and Gabbana labelled children born through IVF as synthetic.Actor John Barrowman said: "I just read the article. @dolcegabbana sound IGNORANT and STUPID. I agree with @eltonjohndotcom #BoycottDolceGabbana jb."
"Just read Dolce and Gabbana's weird, bigoted comments about raising kids. Ugh, those guys are so creepy. #BoycottDolceAndGabbana," posted comedian Matt Lucas.
Former Czech-American tennis star Martina Navratilova, who married her female partner in December, tweeted: "My D&G shirts are going in the bin - don't want ANYONE to wear them."
Later, she added: "I had no idea. It will be interesting to see if this ridiculousness hurts them in the bank. #BoycottDolceGabbana."
Ricky Martin urged the designers to think about the message they were sending to their fans when he said ".@dolcegabbana ur voices R 2powerfull 2B spreading so much h8... Wake up,Its 2015 Luv urselves guys #boycottdolcegabbana."
In the controversial interview with Italian magazine Panorama, Dolce said: "...what I call children of chemistry don't convince me, synthetic children. Wombs for hire, (are a) choice from a catalogue.
"And then you have to explain to this child who is the mother. To procreate ought to be an act of love, today not even psychiatrists are ready to confront the effects of these experiments."
Sir Elton responded with an outspoken Instagram post which read: "How dare you refer to my beautiful children as 'synthetic'.
"And shame on you for wagging you judgemental little fingers at IVF - a miracle that has allowed legions of loving people, both straight and gay, to fulfil their dream of having children.
"Your archaic thinking is out of step with the times, just like your fashions."
The hitmaker then added: "I shall never wear Dolce and Gabbana ever again. BoycottDolceGabbana."
Responding to the boycott calls, Gabbana later said in a statement that "it was never our intention to judge other people's choices. We do believe in freedom and love."
However, Dolce appeared to stand by the comments as he cited his traditional background.
"I'm Sicilian and I grew up in a traditional family, made up of a mother, a father and children," he said. "I am very well aware of the fact that there are other types of families and they are as legitimate as the one I've known.
"But in my personal experience, family had a different configuration. That is the place where I learnt the values of love and family. This is the reality in which I grew up, but it does not imply that I don't understand different ones."
Source: express.co.uk
March 17 2015, 15:12