By Murat Sultangaliev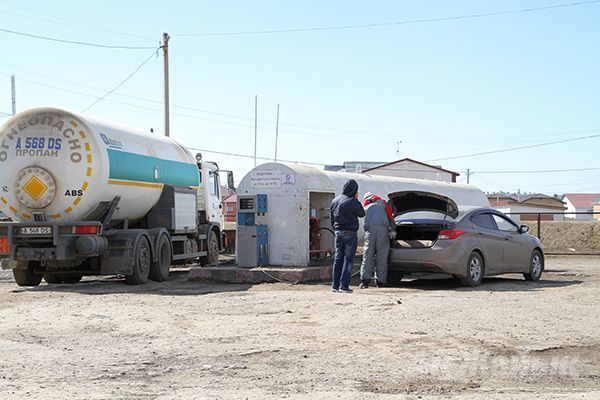 It was reported on the website of the RoK Committee on regulation of natural monopolies and protection of the competition that the joint order of the Ministry of Energy and Ministry of National Economy has been released about the decrease in the ceiling price of wholesale liquefied oil gas - from 31 536,29 tenge to 11 033, 91 tenge per ton (VAT excluding).
It was informed that territorial departments of the Committee has already carried out the work on reduction of prices of liquefied oil gas in the regions. In particular, thanks to decrease in wholesale price "in Atyrau Oblast the price of retail gas in cylinders ("Snabstroyservice" private company) dropped from 64,84 down to 36,6 tenge per kg, i.e. 44% cheaper; retail price at the gas station for filling vehicles (Zhaik gaz LLP) – from 53,57 down to 36,9 tenge per kg, i.e. 31% cheaper".
We checked the gas filling station located at the crossing of Dosmukhamedov and Kurmangazy streets. There was no price tag. The operator told us that the price of liquefied gas was 41 tenge per kilo.
As it was explained to us at the territorial department of the Committee, everything is correct: 41 tenge is the current price of liquefied gas at filling stations (VAT including).
Photo by Kanat Eleuov
March 16 2015, 15:48