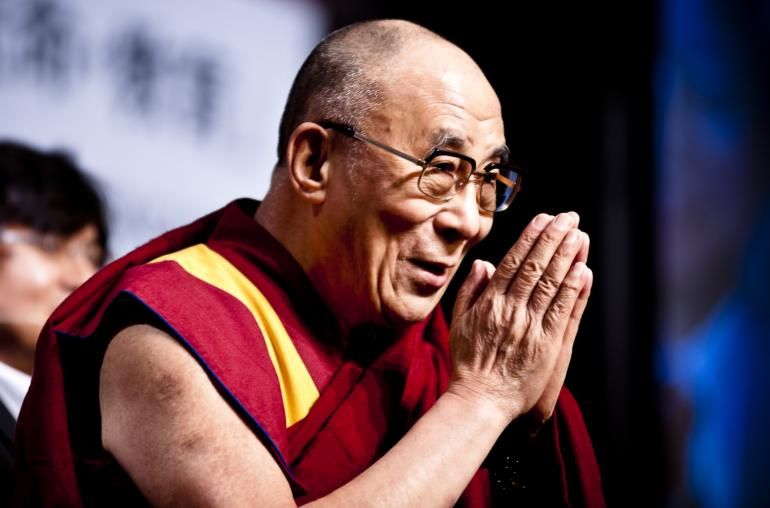 Tibet's spiritual leader, the 14th Dalai Lama. Chinese government officials will decide whether he is reincarnated, officials announced this week, in what is seen as a bid to seize control of a position that commands huge respect in restive Tibet (Getty Images)China's Communist Party government will decide if the Dalai Lama is reincarnated, officials said this week, reacting to an announcement from the exiled Tibetan spiritual leader that he may be the last of his line.
Tibetan Buddhists believe that their leaders are reincarnated after death, with the current Dalai Lama being the 14th incarnation of the faith's leading figure. China, however, brands the spiritual leader a violent separatist, who encourages the use of force to challenge China's rule, and encourages protesters to self-immolate.
Zhu Weiqun, chairman of the ethnic and religious affairs committee, a body that advises China's parliament, told reporters Wednesday that "decision-making power over the reincarnation of the Dalai Lama, and over the end or survival of this lineage, resides in the central government of China."
Zhu's anger was sparked by comments the Dalai Lama made in an interview with the BBC last year, in which he suggested that it would be better to end the line of succession than to allow the Chinese government to take control of it.
"There is no guarantee that some stupid Dalai Lama won't come next, who will disgrace himself or herself. That would be very sad. So, much better that a centuries-old tradition should cease at the time of a quite popular Dalai Lama," he said.
Source: ibtimes.com
March 12 2015, 16:31