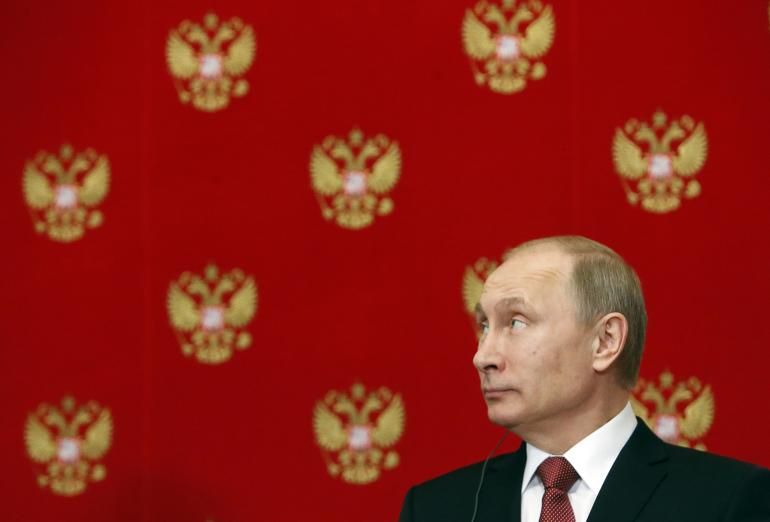 Russian President Vladimir Putin on Wednesday canceled a ceremony to sign a treaty integrating the South Ossetia region into Russia. The move comes amid rumors of Putin's ill health, the Interpreter Magazine reported.
The ceremony would have formally completed the annexation of the breakaway territory, which Russia took from Georgia in a 2008 war. A delegation had reportedly already arrived from Tskhinvali for the meeting, ibtimes reports.
Putin also postponed a visit to Kazakhstan on Wednesday, where he was slated to hold a summit on the Eurasian Customs Union next week. However, the Kremlin dismissed rumors of Putin's ill health, Reuters reported. The meeting would be delayed indefinitely, according to Kazakh spokesman Dauren Abayev. An anonymous Kazakh government official told Reuters that "it looks like he [Putin] has fallen ill."
However, Putin's spokesman Dmitry Peskov denied the allegations of illness, Reuters reported, citing Russia's Interfax news agency. "The president feels fine," he reportedly said.
Russian newspaper Nezavisimaya Gazeta, cited by the Interpreter Magazine, reported that the ceremony was canceled because the agreement was incomplete. The South Ossetia parliament reportedly put a vote of confidence against David Sanakoyev, head of the South Ossetian republic.
March 12 2015, 11:15