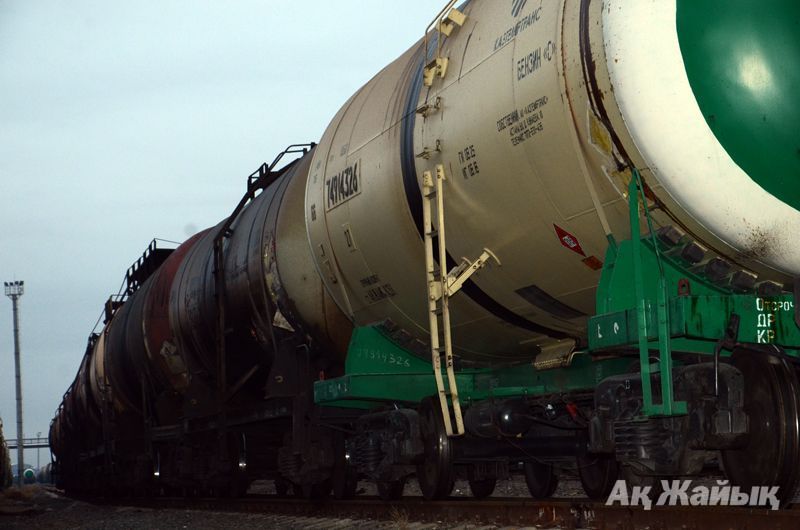 On December 10, media service of Atyrau Oblast Financial Police sent us a press release concerning the fact previously highlighted in our article Shady Oil?
In the document, Finpol confirmed that it seized 11 tank cars with oil at Ak Zhaik railway station, awaiting refining at ANPZ (Atyrau Refinery).
According to support documents the oil had been purchased at an oilfield of Kazakhmys Petroleum LLP.
As per records, two companies were shown as shippers and the receiver was 'P LLP.'
It turned out the subsoil user company had no contract with given companies and the documents submitted had signs of counterfeit.
Forensic commodities examination revealed total cost of 686 tons of oil -- over T82mln.
Finpol's Atyrau department launched a criminal proceeding against the managers of these companies as per Article 183/1/1 of the RoK Penal Code (Transportation, procurement, selling and storage of oil and oil products, as well as refining oil without documents that confirm its legal origin).
Currently, the incident is being investigated. The rest part of information will not be disclosed due to investigation interests.
Informal sources mentioned the titles of the companies. We are now sure that 'P LLP' is Petrolin, a company that rents whole floor in one of Atyrau's office buildings.
Another reminder -- last November, ANPZ's general director was replaced.
By Murat SULTANGALIYEV




December 10 2012, 17:26