By Lyazzat Karazhanova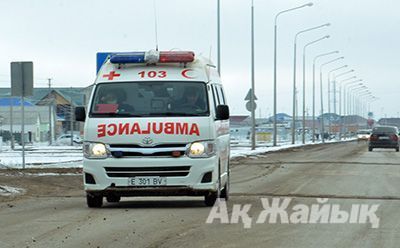 In the evening on March 1, at Tengiz rotational village in Zhyloi District 22-y.o. employee of "NSS" LLP committed suicide.
The roommate found him hanging on the rope attached to a two-level bed. The young man was promptly delivered to TCO clinic where he received medical assistance. Unfortunately, the doctors could not save his life.
According to the deputy prosecutor of the Zhyloi District Zhanibek Karazhanov, the reason of suicide is being clarified. The diseased has not left any suicide note in his room. The criminal case hasn't been initiated yet, the investigation verification is ongoing. According to informal information, one of the versions of suicide – the young man fell out with his girlfriend.
March 2 2015, 16:31