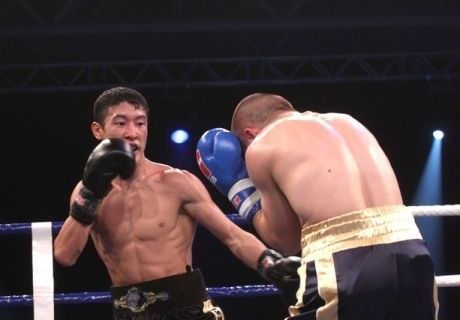 Boxing: Astana Arlans of Kazakhstan flattens British Lionhearts 5-0 within the world series in home match in Almaty.
Making a first appearance at the Almaty Sports Palace, Astana Arlans Kazakhstan were inspired as they completely dominated a visiting British Lionhearts side lining-up four WSB debutants. Zhakupov, Mussafirov, Snigur, Karlson and Hrgovic all recorded victories in this Group B clash to send Kazakhstan top of table.
In 1st round under-54kg Miras Zhakupov defeated Gamal Yafai.
Yerzhan Mussafirov was successful in the fight of under-61s against Josh Taylor.
Middleweight Konstantin Snegur beat Aston Brown.
In the light heavyweight round, Ainar Karlson and Babakar Camara met. The Astana Arlans boxer won over his British opponent.
As the conclusion, a 91kg Croatian mercenary Philipp Hrgovich of Kazakhstan was victorious over Mohamed Arjaoui, a London Olympian from Morocco.
WKT
December 10 2012, 10:23