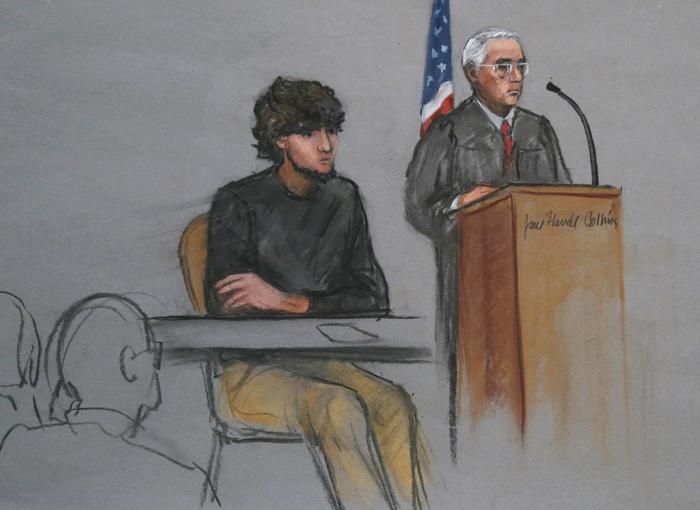 oston Marathon bombing suspect Dzhokhar Tsarnaev, left. (AP Photo)Opening statements in the federal trial of Boston Marathon bombing suspect Dzhokhar Tsarnaev are anticipated to begin at 9 a.m. Wednesday, March 4, a court official said Wednesday evening.
The trial's jury pool was filled Wednesday afternoon at 70, according to the official. The pool will be reduced to 18 – 12 jurors and six alternates – on Tuesday, March 3, starting at 10 a.m, boston.com reports.
According to the official, no public proceedings are scheduled for Thursday or Friday of this week. A pretrial hearing will be held Monday, March 2.
The trial's presentation of evidence will begin immediately after the opening statements.
Tsarnaev faces 30 charges, 17 of which include the possibility of the death penalty, related to the Boston Marathon bombing and ensuing Watertown firefight in April 2013.
A federal appeals court is still deciding whether to relocate the trial, which is set for Boston's Moakley Courthouse.
February 27 2015, 16:13