By Laura Suleimenova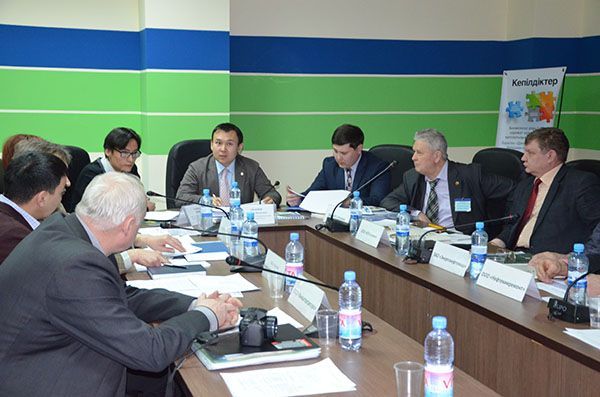 On February 23, entrepreneurs from Omsk (Russian Federation) visited atyrau and offered their serives to Atyra oil businesses.
The delgationfrom Omsk was represented by 9 companies who specialize in providing services to oil industry. Among the companies was LLC "Repair and mechanical plant "Gazpromneft-Omsk refinery" which is engaged in repair and maintenance of rotating and electrically-powered equipment, as well as CJSC "GK "Titan" which manufactures and supplies synthetic rubber, organic synthesis products and other raw materials to processing plants of petrochemical complexes.
Business community of Atyrau and Omsk regions intend to expand trade, economic and scientific-technical business relationships.
According to vice president of the Omsk Chamber of Commerce Andrey Titov, Atyrau region's priority is oil and gas industry. Omsk region is ready to provide maintenance services for oil and gas complexes of Atyrau region.
Chamber of Commerce of Omsk region, Russian Federation, and the Chamber of Entrepreneurs of Atyrau region have signed a memorandum of cooperation.
Photo provided by Atyrau Chamber of Commerce
February 25 2015, 15:46