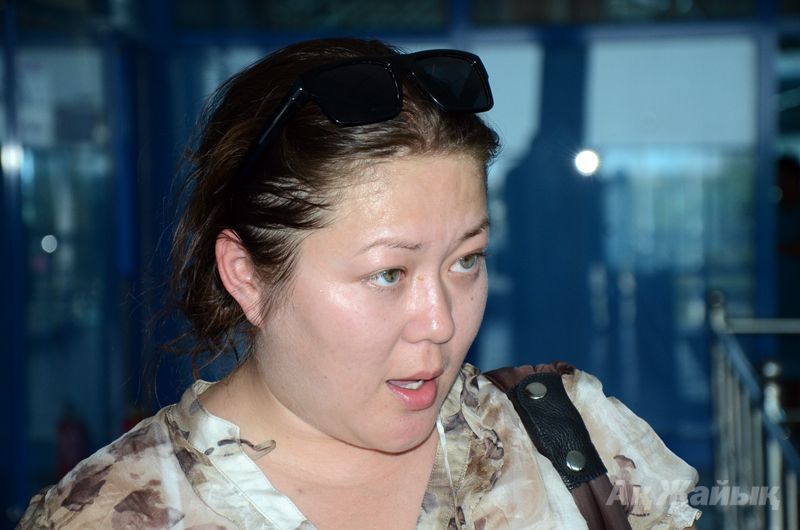 Human rights activist Asel Nurgazieva who is currently providing legal support to the victims of Zhanaozen events has been arrested for 12 days in Aktau.
Asel was detained at 12.00 noon on December 4 in the street in Aktau. Asel managed to call the journalists from StanTv at the moment of detention. Here what they told us:
– Asel left our office to print out some documents - statements of victims' claims. And half an hour after that she called us and said that she was attacked by a woman who was shouting at her and claimed that Asel allegedly insulted her. The police officers appeared immediately and took her to the municipal police department.
Asel managed to tell the same thing to her colleague in Atyrau Togzhan Kizatova:
– Asel called me and said that she in the police station. She said that she wanted to print out the documents and left the office. In the street she was attacked by a woman who was shouting at her. And then police arrived. I asked Asel if there were any witnesses. She said that there were none.
According to Kizatova, the lawyer of Asel Nurgaziyeva - Kaldybay Eserkepov told her last night, that by the decision of the administrative court of Aktau Asel Nurgaziyeva had been arrested for 5 days as per Article 330 ("Petty hooliganism") and for 7days as per Article 355 part 2 ("Hindrance to police officers"). Also by the decision of the court for 5 days has been arrested the woman who attacked Asel, a certain Ms. M:
– Most likely, it was a provocation, – says Kizatova. – Asel represents the interests of the relatives of Zhanaozen victims, who are filing claims for compensation of moral damage against RoK Ministry of Internal Affairs, since police officers acted as agents of the state. The claims that she has are, basically, indisputable. Only it takes time to collect all the materials.
Today Asel's Mother left for Aktau:
– I talked to her the day before yesterday and everything was ok. Only yesterday I leant from Facebook that my daughter was arrested, – said Dina Sabytayevna. – I wanted to take with me Asel's son, who is underage. I thought, the court will take this fact into consideration, but the power of attorney was out of date and he wasn't allowed to fly with me.
Human rights activist's mother, Dina Sabytayevna says that she intends to appeal the decision of the court.
By Saule TASBOULATOVA
December 8 2012, 18:28